The news that the world is on the brink of a prosecco shortage could well leave you reaching for a stiff drink.
The grave message comes from Roberto Cremonese, an export manager for Italian prosecco producer Bisol, who warns The Drinks Business that global thirst for the sparkling wine could well be on its way to drinking supplies dry.
He said: "Last year's harvest was very poor, and down by up to 50 per cent in some parts, so there is a very real possibility of a global shortage."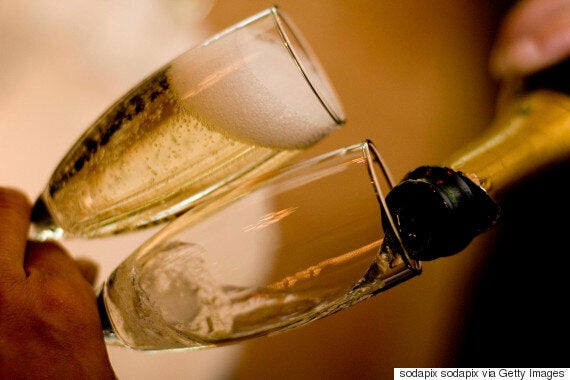 Supplies of this much-loved fizz could be on the wane...
As well as a poor harvest, Cremonese cites high demand and some wine merchants' tactics of releasing the product onto the market slowly while gradually increasing prices, adding the full scale of the problem is unlikely to be fully evident until August, when brokers release their stock.
Further blame goes to supermarkets for fuelling demand by driving down the price, thus placing pressure on the supply, one source told Harpers.
Stefano Girelli of The Wine People echoed these thoughts, adding: "The market has boomed in the UK, in the USA and all over, and when sales are going up in strong double digit figures, it puts a lot of pressure on supply.
"Promotions are not going to help and too many promotions are not good for long-term brand building. Promotions should be softer and they be trying to keep the price steady."
can only be grown in the Champagne region of France
made with the chardonnay, pinot noir and pinot meunier grapes
must be made in the Méthode Traditionelle, which requires that the wine's secondary fermentation takes place in the same bottle it will be served from
hails from the Veneto region in the Northeastern part of Italy
produced primarily from the prosecco or glera grape
secondary fermentation takes place in a stainless steel tank, a process known as the Charmat method
comes from Spain, predominantly produced in the Catalonia region
made with the macabeo, parellada and xarel-lo grapes native to Spain
produced in the Champenoise Traditional Method, like Champagne
a French sparkling wine produced in the Alsace, Bordeaux, Bourgogne, Jura, Limoux and Loire regions
made with a wider range of grapes than any of the other sparkling wines including but not limited to pinot blanc, auxerrois, pinot gris, pinot noir and riesling
made in a similar method as Champagne, but is less effervescent than "fully sparkling" Champagne