ISIS militants have seized the ancient city of Palmyra in central Syria and are in complete control of its historic archaeological site.
Extremists overran the UNESCO world heritage site shortly after midnight on Wednesday, according to Rami Abdurrahman of the Britain-based Syrian Observatory for Human Rights.
Syrian President Bashar al-Assad's forces tried to drive back militants from ISIS, also know as Islamic State and ISIL, by firing rockets from outside Palmyra.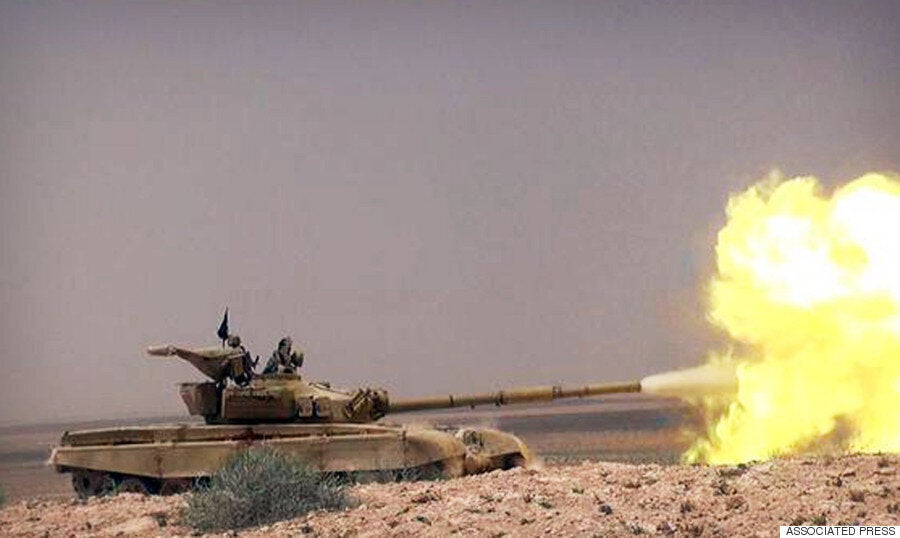 Image released by the website of Islamic State militants, shows a tank with Islamic State group fighters clashing with Syrian government forces on a road between Homs and Palmyra
But the regime failed to protect the ancient site, home to the 2,000-year-old towering Roman-era colonnades and other ruins and priceless artifacts.
An activist in the central province of Homs who goes by the name of Bebars al-Talawy confirmed that ISIS now controls the ruins at Palmyra.
The militants have a worrying history of destroying historical artifacts and fears are growing as to what ISIS has planned for the site now it has full control.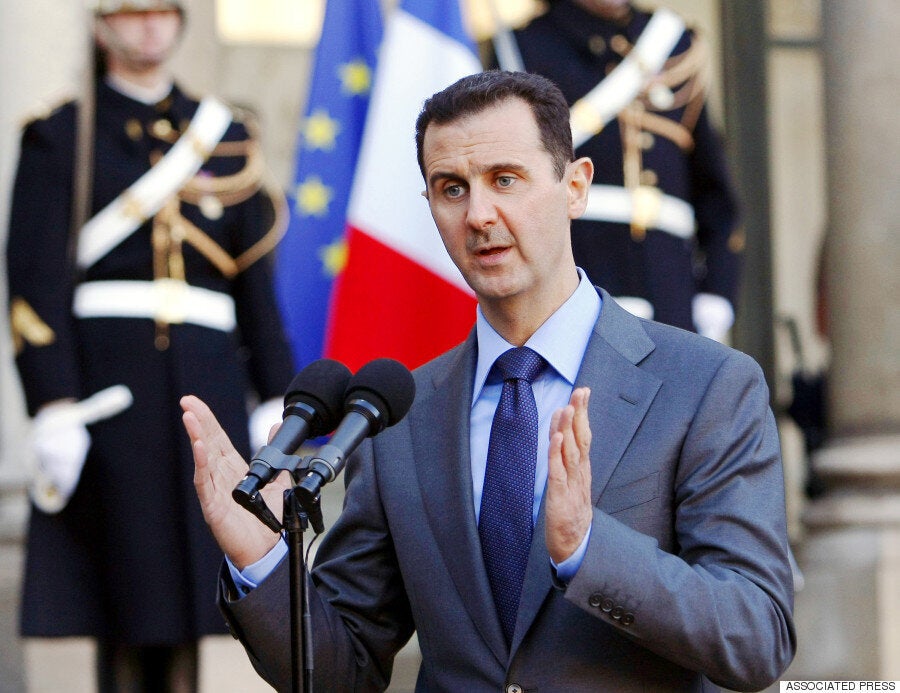 Syrian President Bashar al-Assad's forces failed to drive back the ISIS militants
However, both activists said Thursday that the group has not damaged the ruins so far.
Palmyra is located 215 km (134 mi) to the northeast of the Syrian capital Damascus.
Why is Palmyra so significant?

Strategic Importance

Palmyra is surrounded by gas and oil fields where Tadmoor Prison and Palmyra Airbase are located. The fields supply a lot of electricity to the regime's western strongholds. ISIS could potentially profit from this seizure by selling the power back to the regime.

It is the first city the militants have taken from the Syrian government forces.

This is another huge triumph for the militants in the past few days, having taken over the capital of Iraq's largest province, Ramadi, on Sunday.

The ancient city Palmyra is located just 134 miles from the Syrian capital, Damascus

Palmyra is located on a desert highway which connects Syria's capital, Damascus, with its eastern provinces. This could allow militants to advance on the capital.

The ancient city is situated just 134 miles from the Syrian capital.

Historical Relevance

Palmyra is an ancient Semitic city, located in Homs Governorate, Syria.

It first enters historical records in 2000 BC and was believed to have been a caravan stop for travelers crossing the Syrian Desert.

Cultural Concerns

ISIS militants have a history for destroying cultural and historical artifacts. In February, the group released a video showing militants using sledgehammers to smash ancient artifacts in Iraq's northern city of Mosul.

Militants take sledgehammers to an ancient artifact in the Ninevah Museum in Mosul, Iraq

Extremists have destroyed a number of shrines, including Muslim holy sites, in order to combat what they view as heresy.

Some ancient artifacts are also believed to have been sold on the black market.

Key monuments and historic treasures located in the Syrian ancient city include the Temple of Baal, The Great Colonnade, the Tower of Elahbel, Roman Theatre at Palmyra and Palmyra Museum.
He told the network: "The Syrian army has retreated, ISIL are infested in almost all of the city. The army began its retreat almost two hours ago.
"We do not hear any clashes taking place, either.
"A large number of families are currently fleeing from several parts of Palmyra. Clashes have been taking place and regime warplanes have not stopped bombing the city."
It is estimated that between 16,000 and 17,000 people from about 90 countries or more have fled to Syria and Iraq to wage Muslim holy war for the Islamic State.
Abu Bakr Al-Baghdadi, the group's leader, has appealed to Muslims throughout the world to move to lands under its control - to fight, but also to work as administrators, doctors, judges, engineers and scholars, and to marry, put down roots and start families.
"Every person can contribute something to the Islamic State," a Canadian enlistee in Islamic State, Andre Poulin, says in a videotaped statement that has been used for online recruitment. "You can easily earn yourself a higher station with God almighty for the next life by sacrificing just a small bit of this worldly life."
The contingent of foreigners who have taken up arms on behalf of Islamic State during the past 3 1/2 years is more than twice as big as the French Foreign Legion.
The conflict in Syria and Iraq has now drawn more volunteer fighters than past Islamist causes in Afghanistan and the former Yugoslavia - and an estimated eight out of 10 enlistees have joined Islamic State.
Ten to 15 percent of the enlistees are believed to have died in action. Hundreds of others have survived and gone home.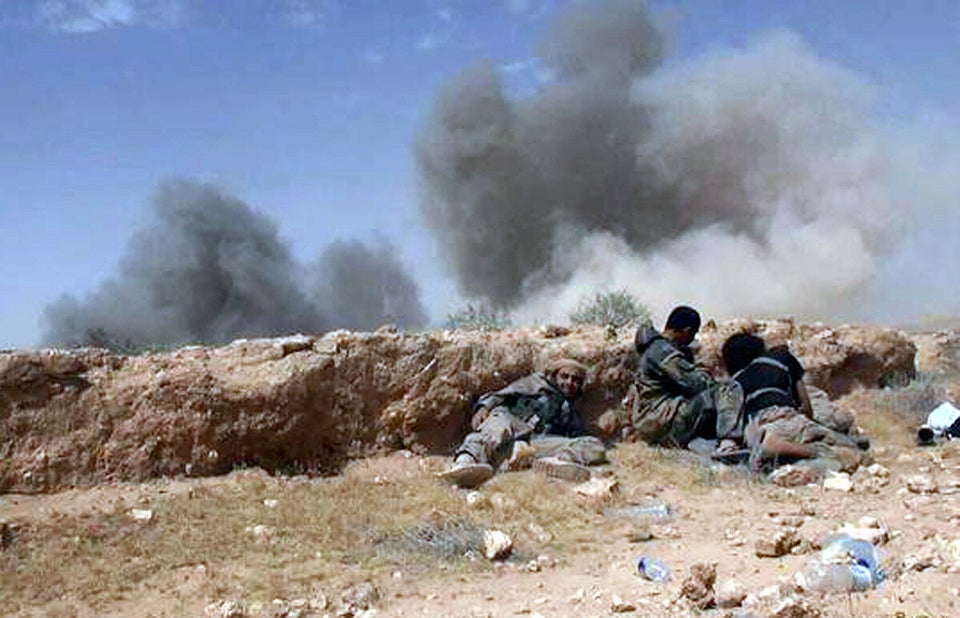 Palmyra: The Conflict And What's At Stake At
Popular in the Community