Transport for London has released the latest iteration of the iconic Tube map, taking into account long-term station closures, additional stations and spacing to make way for Crossrail.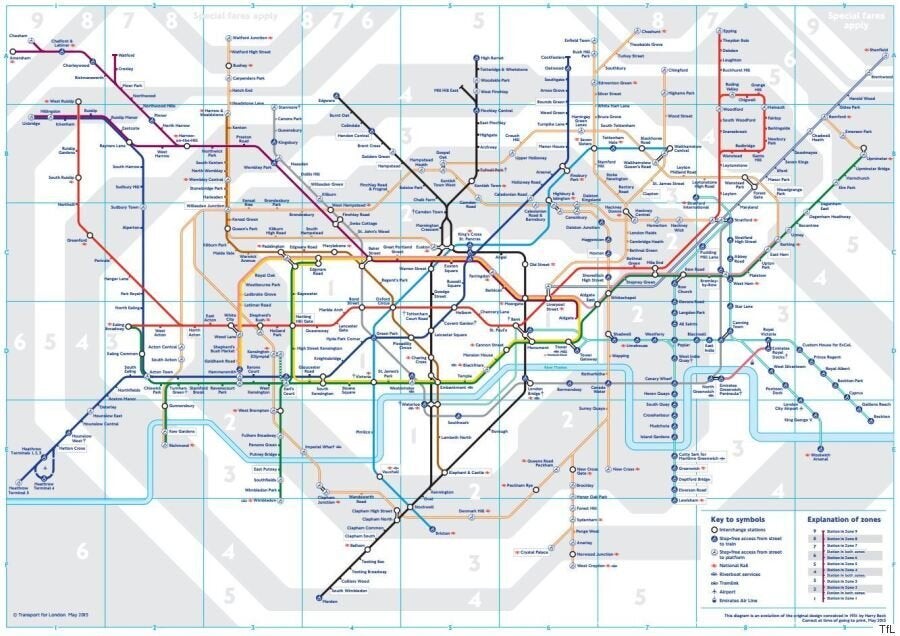 Another major difference you may notice is the appearance of a kink in the Central line - there to make way for the addition of Crossrail in three years.
The biggest changes, however, have appeared on TfL's interactive map, which has gone a bit haywire with all the changes. A thinner font seems to have made the spacing a bit odd, and a few lines have completely disappeared. The Emirates Air Line in Greenwich has mysteriously fallen off the map, leaving a random floating cable car on the bank of the Thames. The rarely understood District Line service from Earl's Court to Kensington Olympia also seems to have vanished.

Don't worry if you're one of the four people who uses the Emirates cable car, because it's still running. Same with the Kensington Olympia line - this is all to do with internet glitches. The two routes still feature on the official TfL map.
Eagle-eyed readers may also have noticed the new London Overground line coming out of Liverpool Street, taking over a Bethnal Green/London Fields route up to Chingford, Enfield and Cheshunt from Abellio Greater Anglia.
Nobody is really sure what the final version of the updated map will look like - the two above have been released on TfL's website, but transport worker Ben Mathis shared this completely different version on Tuesday showing a few drastic differences:
Rather than the two-line system used to differentiate the Overground and DLR from the Underground, they've both been coloured in. The picture also shows the expansion of Zone 9, formerly only containing Amersham and Chesham, to include Brentwood on the TfL Rail line. Past Brentwood, the Shenfield terminus sits in a "Special Rates" area, which we can basically call Zone 10.
And, finally, to much fanfare, this little trinket is hidden at the side of the map:

Hurrah! Night Tube is almost here!