A rail company has apologised after customers complained about a "shocking" announcement made on the loudspeaker about a death on the line.
Passengers aboard the 16.36 First Great Western service from Paddington to Plymouth yesterday were reportedly left cringing after being told the reason for the delay.
They were twice told that the hold up was due to somebody who "couldn't be bothered to live anymore", the BBC reports.
Esmee Phillips, tweeted her disgust, saying that she was "furious" at what she had heard.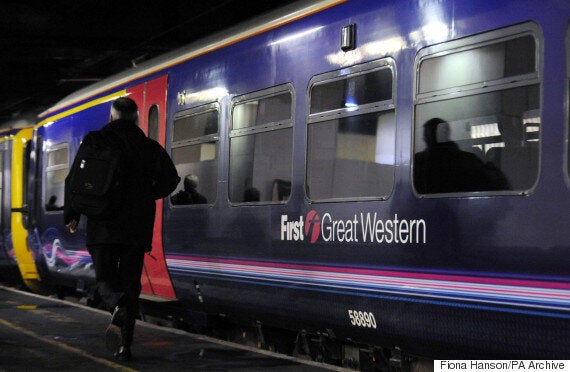 First Great Western has apologised for the incident
She later posted a photo of a detailed complaint, stating: "The woman in question mentioned this person's act of suicide with such disdain, passengers around, and including myself cringed."
Another tweet from her read: "Having a member of staff compare a family's loss to people losing out on holidays is a disgrace @FGW."
While Jay Young posted on the site that the comment had made his carriage "gasp".
A First Great Western spokesman said: "We expect high standards from our on board teams who are trained to make clear announcements about delays.
"When this involves a fatality this should be done with sensitivity and care.
"We're sorry for any distress caused to customers yesterday and can confirm that this incident is under investigation."
Anyone who would like support as a result of what they experienced can contact the Samaritans on 08457 90 90 90.