Anne Meara, star of 'Sex And The City' and mother to Ben Stiller, has died at the age of 85.
Jerry Stiller, Anne's husband of over 60 years, has confirmed that she died on Sunday night. Her cause of death has not been disclosed.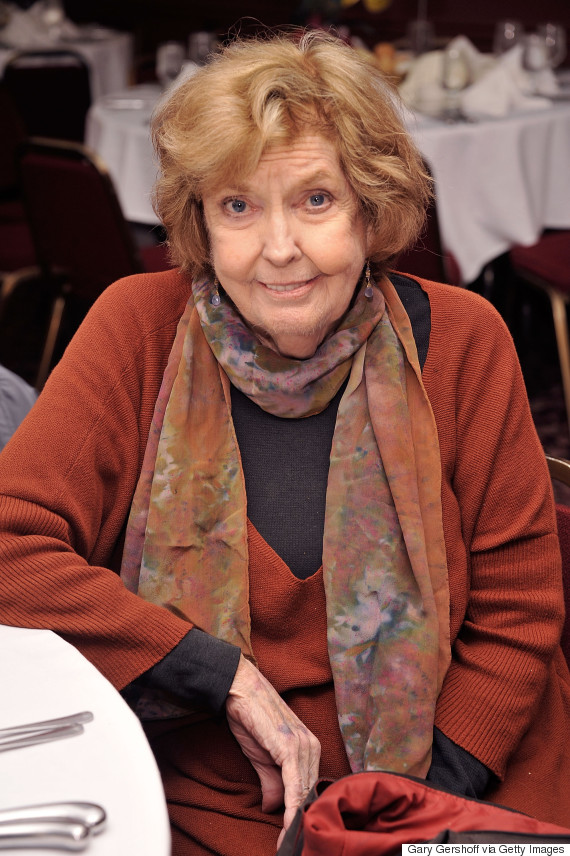 Anne Meara
The TV actress first rose to prominence in the 1960s, as one half of the comedy double act Stiller and Meara, alongside her husband, Jerry.
Together they made frequent talk show appearances, most famously on 'The Ed Sullivan Show' and 'What's My Line?', and even briefly starred in their own sitcom, 'The Stiller And Meara Show', in 1986.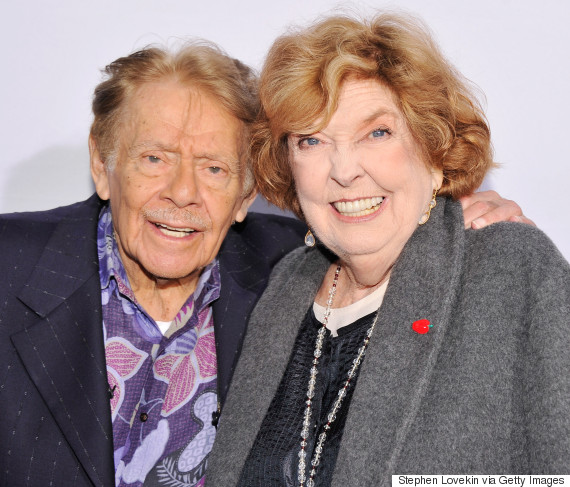 Stiller and Meara
More recently, the couple starred in several episodes of 'The King Of Queens' together, while Anne also made solo appearances in 'Will And Grace' and 'A Night At The Museum'.
However, she is perhaps best known to modern audiences for her role as Mary Brady in 'Sex And The City', the mother to Miranda Hobbes' husband, Steve.
A statement from her family reads: "The Stiller family is deeply saddened to share the beloved Anne Meara passed away last night at the age of 85. She is survived by her husband and partner in life Jerry Stiller. The two were married for 61 years and worked together almost as long.
"Anne's memory lives on in the hearts of daughter Amy, son Ben, her grandchildren, her extended family and friends, and the millions she entertained as an actress, writer and comedienne."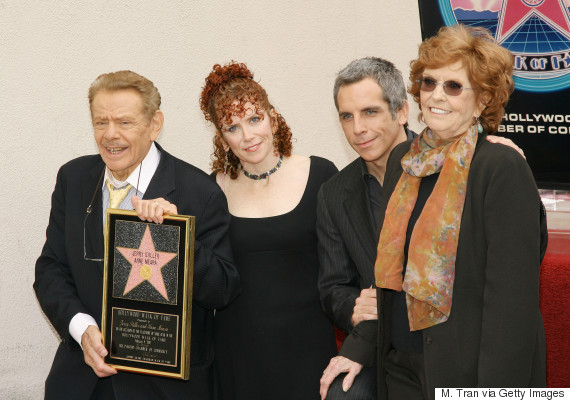 Anne with her husband and two children
Over the course of her career, Anne was nominated for four Emmy awards, a Golden Globe and even bagged a Writers Guild Award for her work on the TV movie, 'The Other Woman'.
I say goodnight to the amazing,ballsy and profoundly talented lady #AnneMeara I was privileged to be her TV son pic.twitter.com/zzCTA9eGue

— David Eigenberg (@DavidEigenberg) May 25, 2015
ANNE MEARA--- no words. I had the immense honor of working with her. What a legend. My ❤️ and 🙏🏻 with her family... #RIPAnneMeara

— Debra Messing (@DebraMessing) May 25, 2015
Rest In Peace Anne Meara. Thank you for the laughs on and off the screen of The king Of Queens Your… https://t.co/RXvIAHe9Nn

— Leah Remini (@LeahRemini) May 24, 2015
Since the news of her death broke on Sunday evening, tributes have been pouring in for Anne from several of the stars who worked with her, including her "TV son" from 'Sex And The City', David Eidenberg, and 'Will And Grace' actress Debra Messing.
LIKE US ON FACEBOOK | FOLLOW US ON TWITTER