Six 'Big Brother' contestants have been told they received the most votes in this week's second round of nominations.
Aaron Frew, Cristian MJC, Eileen Daly, Jade Lynch, Joel Williams and Nick Henderson received the most votes from the rest of the group, and are all potentially facing the chop in this Friday's eviction.
After Big Brother played the group's nominations to them on the sofas, revealing which six had received the highest number of votes, Jack McDermott was given the opportunity to save one of the chosen six, as he did last week with Cristian.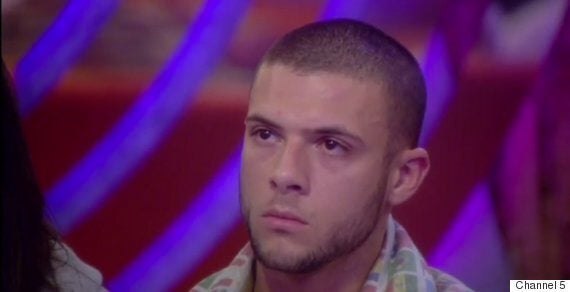 Aaron discovers he's been nominated
However, as revealed during Monday night's 'Big Brother's Bit On The Side', Jack declined this time, claiming: "I have to keep one for myself."
The group were stunned to see their nominations played on the plasma screen, but they already knew Nick's choices, as he was once again required to announce who he was voting for face-to-face.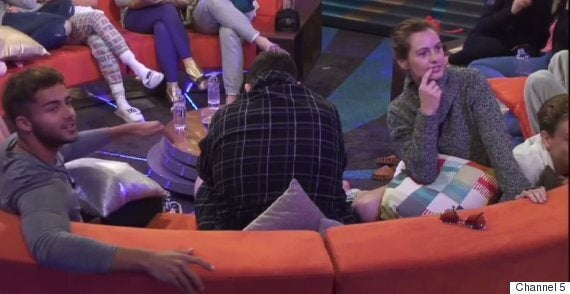 Mixed reactions to the nominations news
Before nominating Aaron and Chloe, Nick explained: "I'm nominating these two because I don't think they'll be up… and if they are up, I think they'll be OK. And that was a heavy influence on my decision. And I want you all to know."
Chloe was unimpressed with his decision, branding it "bulls**t" and calling Nick "sneaky", while Aaron was a bit more accepting.
However, voting lines for the third eviction won't be opening until later in the week, with Rylan Clark revealing that there's another twist ahead…
'Big Brother' continues on Tuesday at 10pm on Channel 5, with details of the twist to be revealed in 'Big Brother's Bit On The Side' immediately afterwards.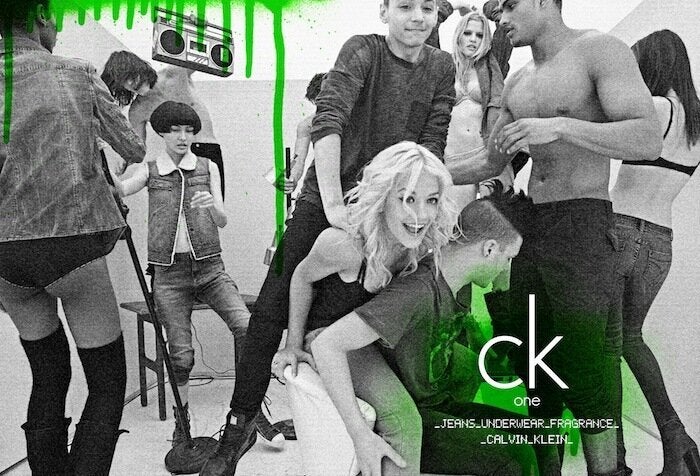 'Big Brother' 2015 Housemates: Here's Where You've Seen Them Before...
Popular in the Community