Two of this year's 'golden buzzer' acts will be performing in the first heats of the 'Britain's Got Talent' semi-final.
SEE MORE:
On Monday night, the week-long semi-finals will commence, with Lorraine Bowen and Entity Allstars - who received the golden buzzer from David Walliams and Alesha Dixon earlier in the series - kicking off the proceedings.
Lorraine caused a real stir with her unusual audition, where she performed 'The Crumble Song', a self-penned song that we really divided opinion… but that we can't deny we still had in our heads two days later.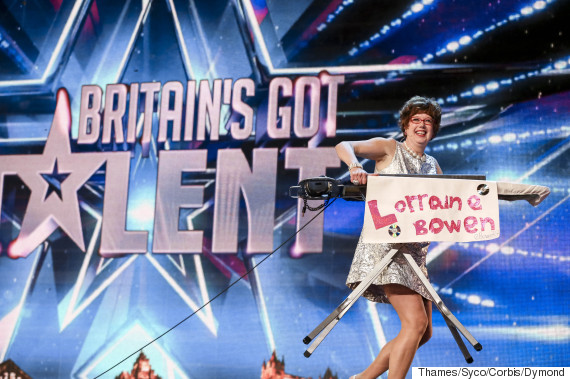 Lorraine Bowen
After making it through to the semi-finals, she teased her next performance in an interview with Digital Spy, revealing: "It's a very big production piece. I'm not allowed to give too much away at all, but you will love it if I do it right!
"It's definitely a million, trillion, zillion times bigger without losing the Casio tone charm, I'm rather hoping. There's lots of lo-fi moments in it as well."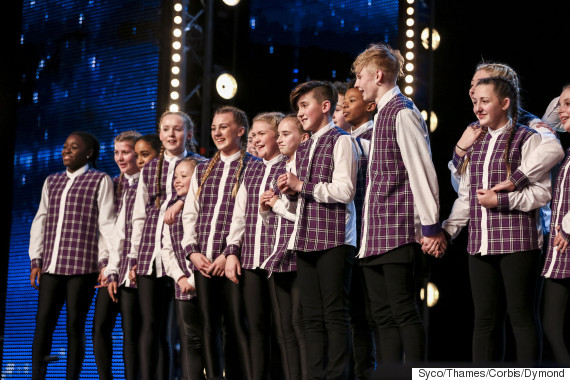 Entity Allstars
Also performing on the first night of the semi-finals include the brother-and-sister rollerskating duo, Billy And Emily England, impressionist Andrew Fleming and Mitch And Cally The Wonderdog, who will be trying to break the world record for popping the most balloons in under a minute.
The fun starts on Monday, 25 May at 7.30pm on ITV, and here are the first nine acts to be taking to the stage...
Andrew Fleming – Impressionist
Becky O'Brien - Singer
Billy and Emily England – Roller-skating duo
Côr Glanaethwy – Choir
Entity Allstars – Dance group (Alesha Dixon's Golden Buzzer act)
Henry Gallagher – Singer
Lorraine Bowen – Singer/entertainer
Mitch and Cally The Wonderdog – attempting to break the world record for the number of balloons popped in 1 minute
Ruby Red Performers – Dance group
LIKE US ON FACEBOOK | FOLLOW US ON TWITTER