Jeffrey Spector, 54, had an inoperable tumour on his spine that could have led to him being paralysed from the neck down.
He decided to end his life "too early" to avoid a future where he was dependent on his family to do even the smallest tasks, and warned people to "'never judge anyone" if you haven't experienced what they are going through.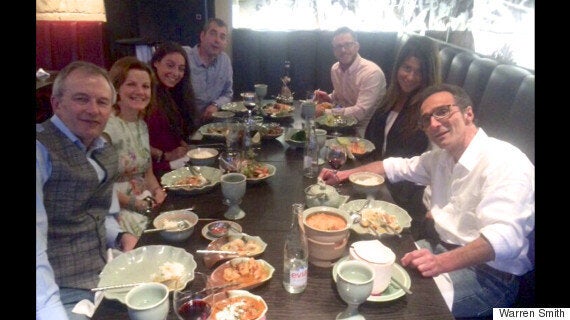 Jeffrey Spector had a final meal with his family and friends before taking his own life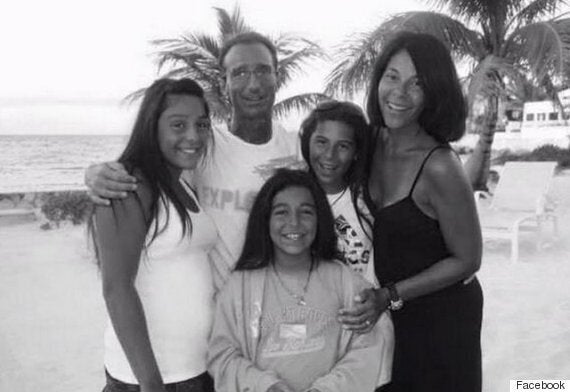 Spector and his family, who said they were in a state of "all-consuming grief" after his death
Speaking from Dignitas before he took a lethal dose of poison on Friday, Spector said his belief in "human dignity" led to his decision.
Both The Daily Mail and The Daily Mirror covered his final meal with his family on their front pages today, with the line "Last Supper".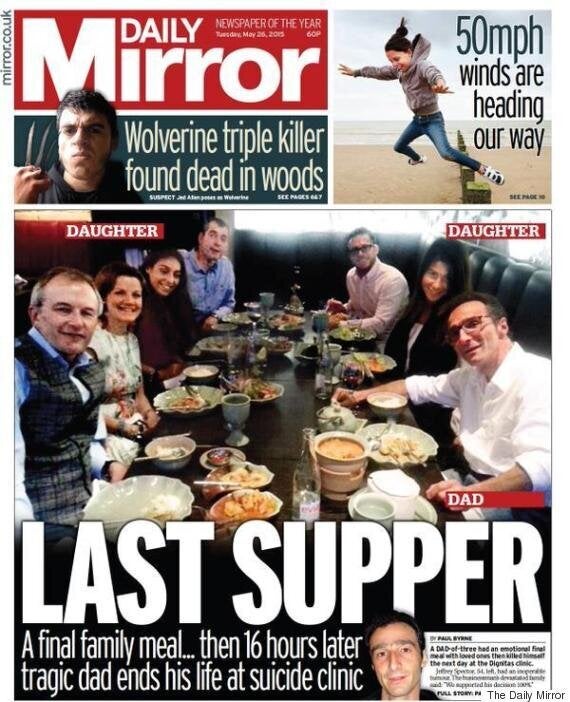 The Daily Mirror's front page today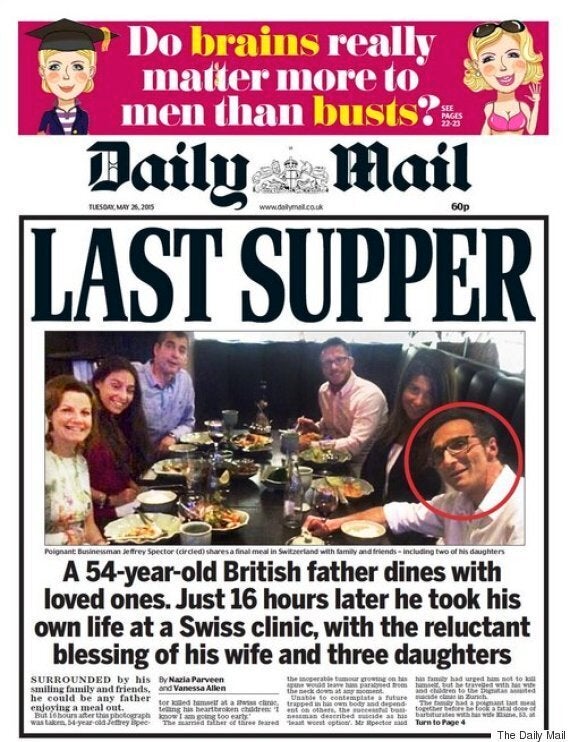 The Daily Mail's front page
"Send me to the spirit world. I am a proud person, a dignified person, independent and self-motivated. It is me who is doing this."
Spector, from St Annes, Lancashire, said: "Rather than go late I am jumping the gun. I call it the least-worst option which is best for my family in the long term. The tumour could stabilise but I cannot take that chance. Some people will criticise me but do not judge me. Never judge anyone unless you have worn their shoes.
He joined the Swiss organisation Dignitas five years ago, and said that his family had urged him not to go through with deciding to take his own life.
The Spector family travelled to Zurich last week, and commissioned a filmmaker to film their father's everyday life for the final two weeks, to make a tribute video for his family.
They enjoyed the final meal together, before Spector swallowed the poison barbiturate at a Dignitas clinic 16 hours later. Within five minutes, he slipped into a coma and died.
His wife Elaine, 53, and his daughters Keleigh, 21, Courtney, 19, and Camryn, 15, were with him when he died.
Spector had lived with the tumour for six years. He had considered himself fit and healthy, and first knew something was wrong when he collapsed at a party in London, The Mirror reported.
An MRI scan then revealed a tumour in an around his spinal chord. Surgery then confirmed that it would be too dangerous to remove, or even to take a biopsy, leaving Spector facing paralysis at some point in the future.
"What started as backache in 2008 soon developed into an illness which led me to having to make this most awful decision," the paper quoted him as saying.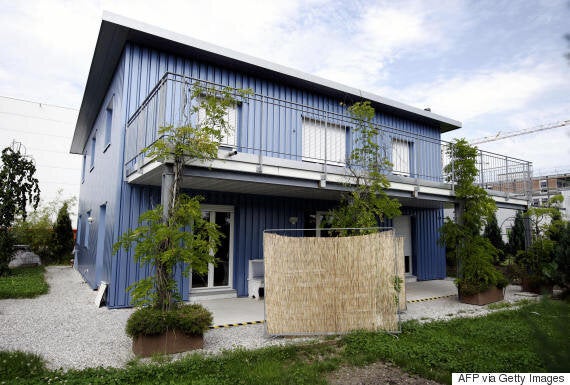 A Zurich building used for assisted suicide by the Swiss clinic Dignitas
"Friends and, most of all, my family have urged me not to go through with it."
Spector said that had the tumour been lower in his spine, he would have lost the use of his legs and been "distraught but I could cope."
But its location meant he was facing being paralysed from the neck down.
"The condition got worse and I made my decision to go to Dignitas," the Mirror reported him as saying. "I know I am going too early but I had consistent thoughts without peer pressure."
"I believe in my human right to dignity. I want the ability to have a cup of tea and hold a phone. I want to be able to do those things myself."
Before he died, Spector fulfilled some of his "bucket list" wishes, like flying a Second World War Spitfire plane. His remains will be sent back to the UK today.
Speaking after his death, Spector's wife Elaine, 53, said the family was in a state of "all-consuming grief".
She said "As a family we supported and respected Jeffrey's decision 100 per cent. Jeffrey ended his life with dignity and control which was his overwhelming desire."
Dignitas was founded in 1998 near Zurich, Switzerland, and helps people who want to end their lives - usually with terminal illnesses. Its motto is "to live with dignity - to die with dignity".
Assisted suicide is legal in Switzerland, but not in the UK.
The organisation pursues no commercial interests and doesn't make money from what it does, though patients pay thousands for lethal poison. It also offers counselling and help with patients' rights and wishes after they die.
On its website, Dignitas lists some of its services as:
Counselling in regard to all end-of-life issues
Cooperation with physicians, clinics and other associations
Carrying out Patient's Instructions and patient's rights with regard to doctors and clinics
Suicide- and suicide-attempt prevention
Support in conflicts with the authorities, with the management of nursing homes and with doctors not chosen by the patient
Further legal developments in regard to questions about "the last issues"
Accompaniment of dying patients and assistance with a self-determined end of life
Since 2005 there has also been a German version of Dignitas in Hannover, German. Together, the groups claim to have over 5500 members in 60 different countries.