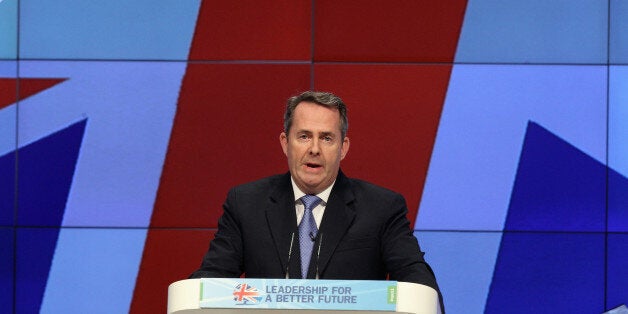 A leading Tory Eurosceptic has urged David Cameron to resist calls for the promised in-out EU referendum to take place next year against a clamour from Conservative colleagues to go early.
Liam Fox, a former defence secretary, said pressure to go to the country before 2017 – as promised in the Conservative manifesto – is being fuelled by "ulterior motives" to limit debate that are "not entirely honourable".
Conservatives Ken Clarke and Boris Johnson, Labour leadership contender Andy Burnham and senior members of Ukip have all signalled support for a vote in 2016.
Dr Fox, who has previously argued life outside the EU should hold "no terror", confirmed that he would be campaign to leave the union if it was a choice between exit and the status quo.
Speaking to the BBC Radio 4's World at One, he said: "Those who are urging him to go for a referendum in 2016, I think, have ulterior motives which are not entirely honourable.
"I think they want to see a decision made quickly to limit the level of debate in the United Kingdom; I think that they are afraid that if we have a very full debate then some of the real unacceptable issues in Europe at the present time will become all the more clearly seen by the British public.
"I think we need a proper grown-up debate – it's the most important constitutional issue of my lifetime. No one under 58 has had a say on this in our country; it's something that we should properly take our time over."
The intervention comes as the Prime Minister spends much of the week meeting European leaders as efforts to renegotiate Britain's relationship with the EU were stepped up.
Dr Fox added: "It would be very difficult on an issue of this importance and where people feel so passionately about it to enforce a line, but that will be something that the political leaders at the time will decide."
Related