The latest Danish offering may be enough to test the most die-hard of BBC4's Saturday night fans of all things Nordic. '1864' tells the story of the thankless Second Schleswig campaign fought by the Danes, which resulted in their conceding 25% of their territory to Prussian and Austrian armies.
Not quite the socially significant of crime offered by 'The Killing' and 'The Bridge', nor the political intrigue of Danish coalition politics of 'Borgen', yet it contains at least as much Danish star wattage as all of those, with a catalogue of recognisable faces on screen, and its creator Ole Bornedal a veteran of big-budget action on both sides of the Atlantic.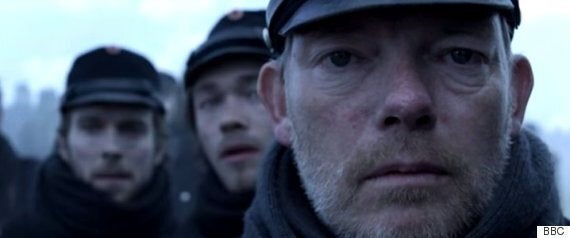 Soren Malling stars in '1864' - the latest Danish TV offering to delight British audiences
"I was in London three or four years ago," he remembers. "I came out of the Underground, and I must have been stopped three times in less than 10 seconds. I was in shock. I still am. This is a town of 12 million people, and everyone I meet seems to know me."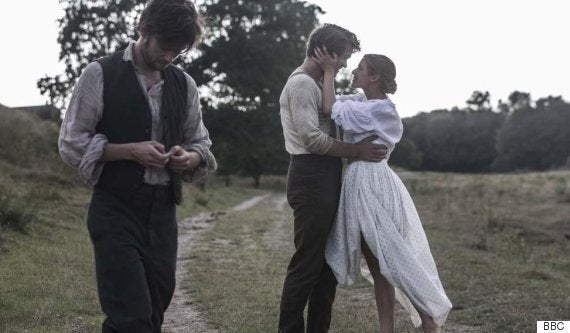 '1864' has at its heart a tragic love triangle, played out against the background of a futile war
If Soren is happy to admit he only had the vaguest knowledge of the events of 1864, he is ready to agree with those historians who explain why this disaster was instrumental in framing the Denmark, so celebrated by the rest of the world for its welfare state, progressive state and general serenity.
"We were used to having war heroes," muses Soren. "We were all focused on looking outwards, and suddenly we were back to zero. We were a small country, so it was about making a civilised society for ourselves."
'1864' was the biggest budget ever for a Danish production, just one of the criticisms levelled at the drama, which nonetheless drew enormous audiences when it was screened earlier this year. Soren shrugs off this, and other barbs that the show "displayed the wrong attitude about Danish people".
"There's always this risk with historical drama," he explains. "So many people think they know what actually happened. And some people were full of criticism even before the show was broadcast." He chuckles. "I say you need to see four or five episodes before saying how bad any show is."
Of course, '1864' is as good as anything the Danes have previously sent this way, full of the same attention to detail, sweet, surprising silences and high production values that have ensured we lap up anything new like Victorian audiences waiting for the latest from Dickens. Soren has "no answer to this", he's quick to say, but nonetheless offers a theory.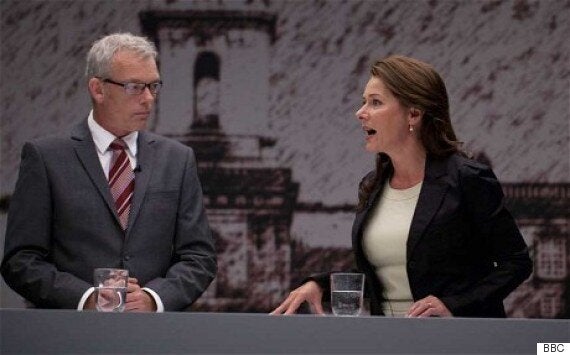 Soren co-starred with Sidse Babett Knudsen in hit political drama 'Borgen'
"And he pointed out that, if you made a show in America with a senior female Prime Minister, where she chooses her career over her family, that wouldn't go down well in the US.
"I think we take responsibility for getting close to a human being and talking about real life, we try to close the gap between what we see on the screen and what people really feel.
"When people watch, they hopefully think, 'Wow, this could be me. I could think that way.'"
Because we see the same faces turning up in these exported dramas, it feels like a Danish club. Sure enough, last time I was in Copenhagen, talking to a senior producer from Danish broadcaster DR in her local café, Soren walked in. It's an intimate, fertile environment that has spawned the international stardom of Mads Mikkelsen, and now Pilou Asbaek, but Soren's in no hurry to follow them overseas.
"If the offer's good enough, or interesting, I'd definitely go," he says.
"I have no problem with going to the UK or US, but so far they have been small parts.
"I do have a family, lot of friends, I like to be in Denmark, my local neighbourhood. I'm not 25, I'm 50, I have a very settled life in Denmark, so I'm in no rush."
To coincide with 1864's DVD, Blu-ray and Digital Download release, the final two episodes will premiere at the Nordicana Festival ahead of their transmission on BBC Four. Watch the trailer below...