Celebrity waxworks can be very hit and miss, but it sounds like Ed Sheeran is particularly happy with his - not because they've captured a great likeness though, but because it has an impressive package.
The singer has admitted he is pretty chuffed with his wax figure's bulge, as it received its grand unveiling at New York's Madame Tussauds on Thursday.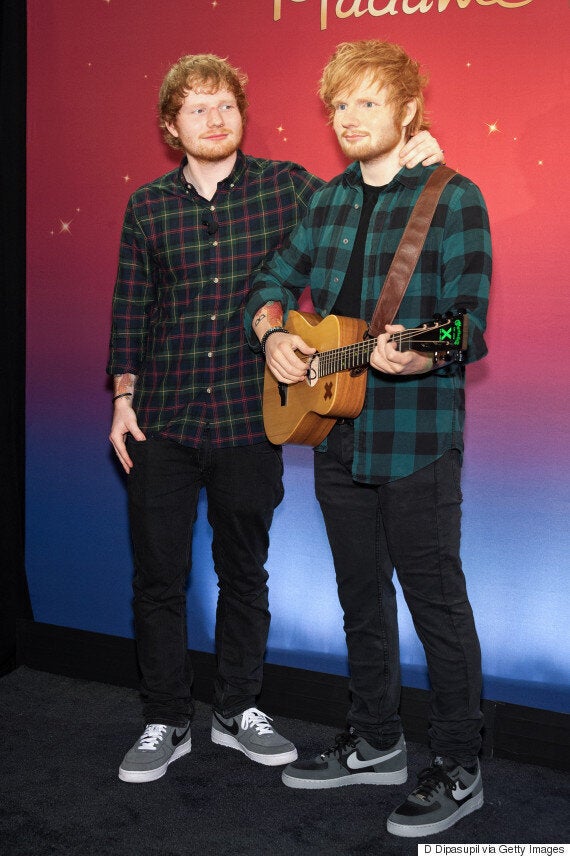 Ed Sheeran meets his waxwork
Ed took a series of selfies with his doppelganger, captioning one of them: "Met my waxwork at Madame Tussaud, he didn't say much but he's got a bulge so it's all good."
"I'm excited for my parents to see it. I think it'll be quite weird for me but I think for my parents to see what they created.
"It's so f****** weird! They've even got my lazy eye in, it's kind of pointing that way," he added.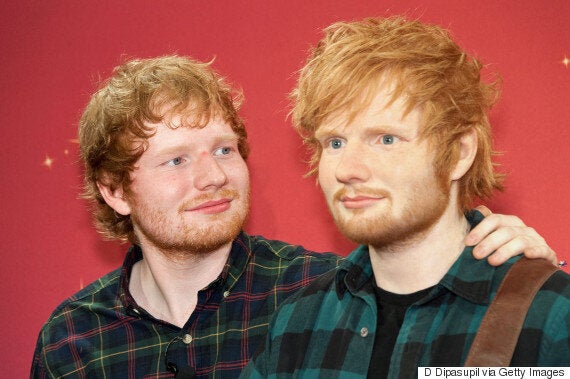 Figure makers had even included Ed's lazy eye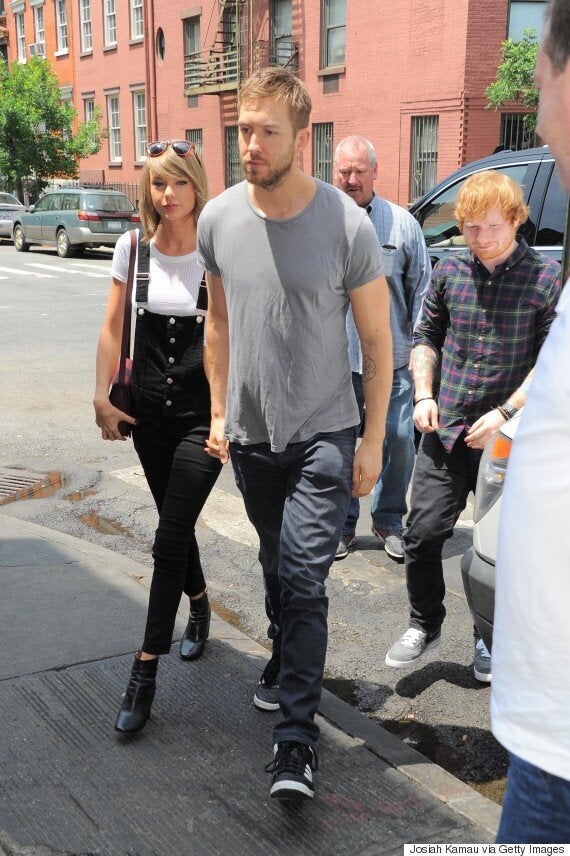 Ed met up with Taylor and Calvin
The trio were spotted stepping out for lunch together after Ed's date at Madame Tussauds.
Did somebody say 'third wheel'?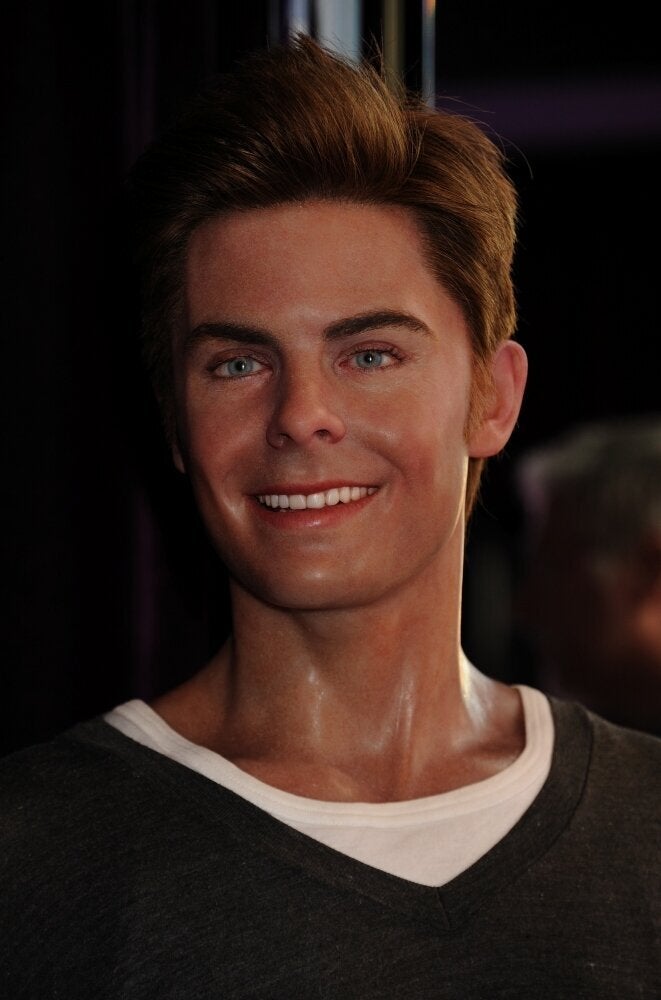 Guess who? Bad celebrity waxworks