Before the day's highly-anticipated proceedings had even begun, two pro-Palestinian protesters were ejected from the Congress hall after making their way inside and disrupting President Sepp Blatter's opening remarks, forcing the 79-year-old to call for a security sweep of the building.
Then, just as delegates had filed into the hall and events were about to get under way, Zurich police ordered an emergency evacuation, having received a credible bomb threat at 11am local time (10:00 BST).
All the while a demonstration calling for Israel to be suspended from Fifa continued outside the venue with footage showing a large group of demonstrators later attempting to storm the building.
After Blatter's opening address came the news that the Israeli Football Association (IFA) had agreed to four out of five demands from their Palestinian counterparts, who were due to propose a motion that would bar Israel from world football. Jibril Rajoub, head of the Palestinian Football Association (PFA), announced at 2:30 on Friday afternoon his delegates would be dropping the motion against Israel.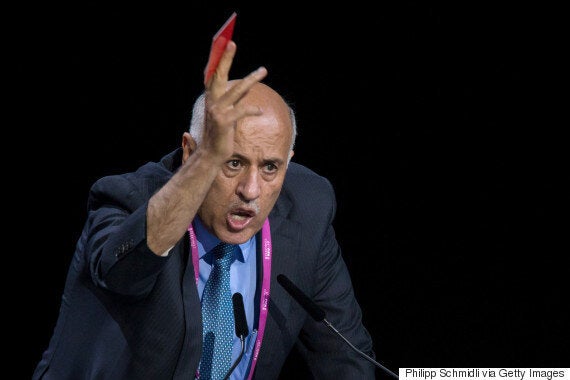 Rajoub took to the stage to brandish a red card
"I have decided to drop the resolution for the suspension," Rajoub told the Fifa congress in Zurich.
Leaving the stage, he finally shook hands with IFA head Ofer Eini, to rapturous applause.
The day's dramatic events will do little to stem the already fanatical interest that Fifa's conference has attracted in lieu of its President announcing he would not bend to pressure from world leaders to resign, after several of his colleagues were arrested on corruption charges.
The 79-year-old Swiss football administrator is seeking re-election for a fifth term to remain in the top Fifa post, having held the role for 17 years.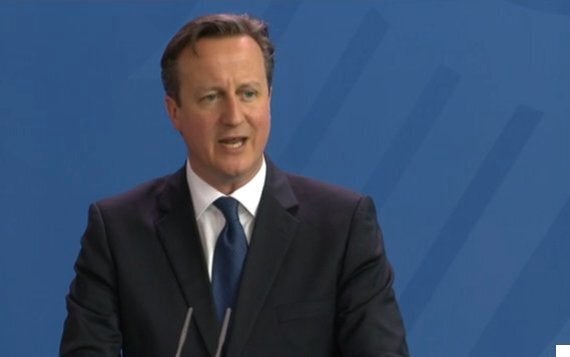 Blatter has resisted calls to resign from David Cameron
"You cannot have accusations of corruption at this level and on this scale in this organisation and pretend that the person currently leading it is the right person to take it forward," he said.
"That cannot be the case. Frankly, what we've seen is the ugly side of the beautiful game and he should go. And the sooner that happens, the better."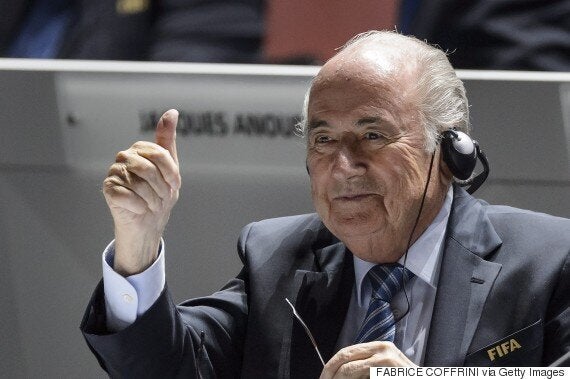 The Fifa President addressed delegates at its 65th annual conference
His comments came in response to Blatter's opening address to Fifa conference attendees, in which he attempted to lay to rest the fierce criticism leveled against him.
"Today I appeal for a team spirit, unity, so we can advance together. It may not be easy but that is why we are here today," he told assembled delegates.
"We cannot watch everyone all the time. We have 1.6 billion people directly or indirectly touched by our game."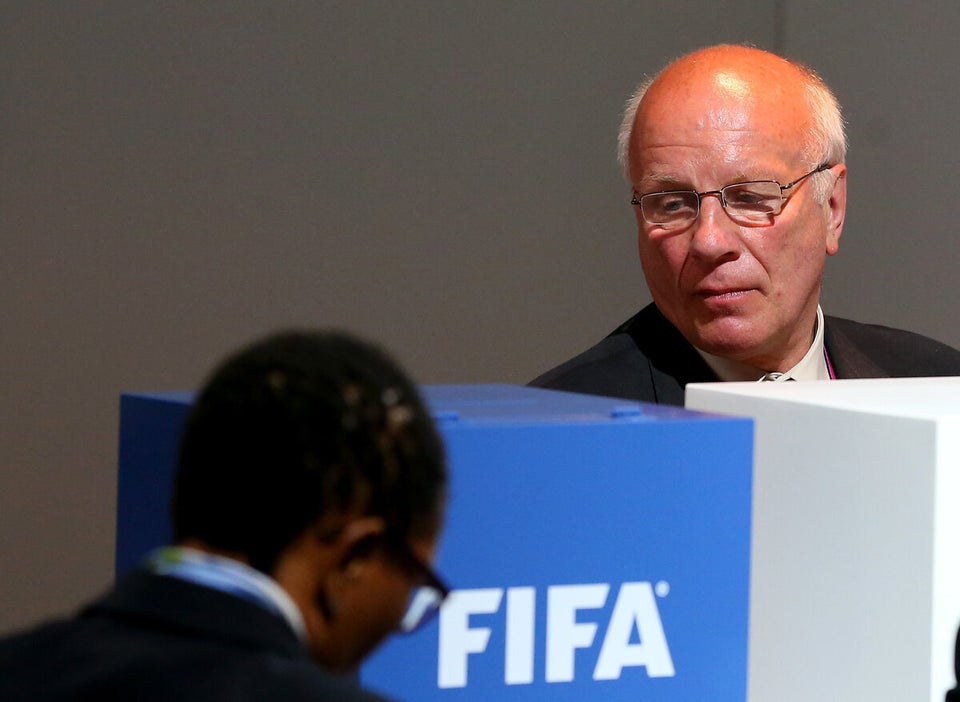 Fifa's Day Of Controversy
Popular in the Community