The key events that can be watched live, in UK time, are:
8.30am - Fifa Congress part 1
1.00pm - Fifa Congress part 2
3.00pm Fifa presidential election
7.00pm - Fifa press conference
His only challenger for the role is Jordanian Prince Ali Bin Al Hussein, 39.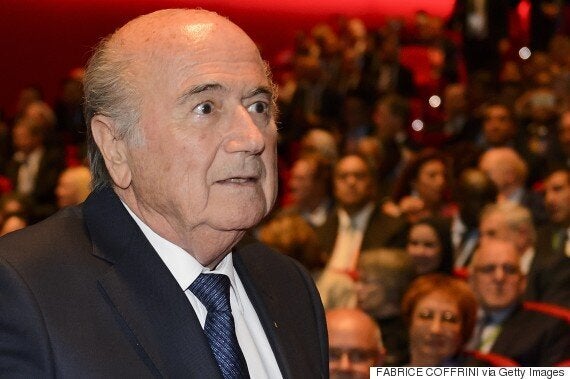 Many have called for Sepp Blatter to quit but he has refused
Fifa has apparently postponed the planned post-vote press conference until tomorrow, The Guardian reports, meaning the winner will not speak to the media today.
The 209 football associations in Fifa will vote for who they want to be president in a secret ballot. The vote could have one or two rounds: if one candidate wins the first round of voting with two thirds of the vote, he wins without a second round, and if not then a majority in the second round determines the winner.
Blatter's possible re-election is the major event, but the congress also includes another vote, on a proposal by the Palestinian Football Association for the Israel Football Association to be banned from world football.
The political move is likely to have some support within Fifa, as the Palestinians claim that Israeli police and army checkpoints around the occupied Palestinian territory of the West Bank restrict movement, and therefore access to football games for supporters and players.
The congress agenda today includes an opening address from Sepp Blatter, a review of the finances of Fifa from 2011-2014 and plans for the 2016 budget, reports on the upcoming World Cups, and a move to extended the responsibility of Extension of mandates of female members of Fifa's Executive Committee who have been co-opted: elected by the existing committee.