A photo of five-year-old Maliyah and two-year-old Madelina pictured in a children's hospital has become an international symbol of hope after going viral online.
The photo was shot by Maliyah's mother, Tazz Jones, several weeks ago when she witnessed the precious photo of the two girls hugging while they looked out the window in the Children's Hospital of Pittsburgh.
Maliyah was diagnosed with neuroblastoma - a rare cancer found in nerve cells - at just two, and Madelina's family found out she had acute myeloid leukemia in November when she was only 23 months old.
The mother shared this photo on Facebook and wrote: "So many people have been telling me to submit this picture, get it blown up, and that it touched [their] hearts. This is the perfect example of love."
But the photo that has gone viral is no longer just a photo. It's something that Jones hopes will bring people hope. "I want people to know that there's always someone out there for you, always a friend," said Jones to Today Health.
She explained this was the first time the children met and they "clicked instantly".
"For some reason, they both went over and sat down on this little ledge that they have, it's like a little heater [by the window], and then Maliyah put her hand over her [shoulder]," she added.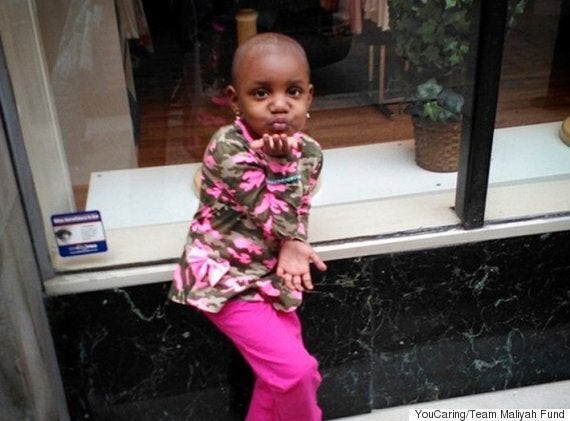 Madelina's Mother, Kristin DeLuca told Today: "I thought it was a cute picture of the two girls who had just met and would have never imagined how much attention it has gotten."
DeLuca explained that Madelina has had a long periods of chemotherapy treatments at the hospital, but is still a very "happy and active little girl".
The mother explained this might have been why five-year-old Maliyah was affectionate towards her in the now viral photo.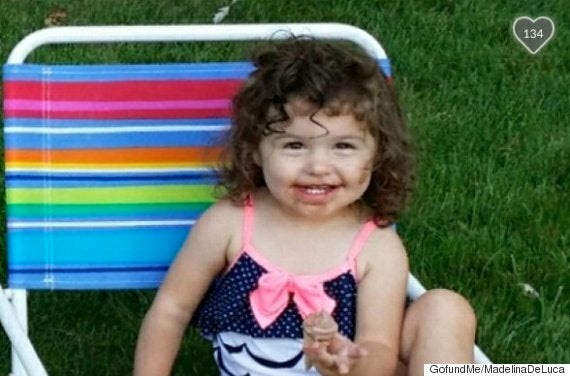 Both mothers said the girls are making progress in their cancer battles, and have separate fundraising pages set up in their names - Maliyah and Madelina.
Madelina had a bone marrow biopsy recently which showed no signs of leukaemia, but is still being monitored while Maliyah is still continuing her fight.
The mothers are hoping to reunite the two young girls as well as help form a friendship between them that could last a very long time.
"In the long run, I really think that when they do get older and become really good friends, they can look back on this picture and say, 'Wow, we clicked and became friends.'" Jones told Today.
While the girls are in different stages of their cancer battle, this photo will link them together - and all the people who have supported it - for a long time.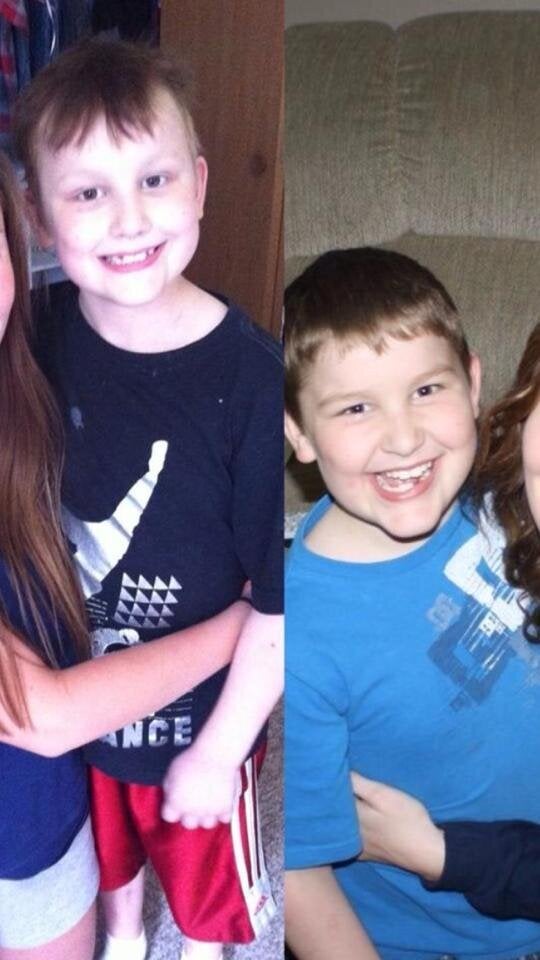 childhood cancer awareness