The Duke of Cambridge has waded into the Fifa corruption row, saying world football's governing body must "show that it can represent the interests of fair play and put the sport first".
William, who is president of the Football Association (FA), urged sponsors and other backers to press for reform after a week which saw seven Fifa officials arrested and 18 people connected to football indicted on corruption charges by the US justice department.
He used his speech before the FA Cup Final to also back the decision by former Manchester United chief executive and newly elected Fifa vice-president David Gill to quit the position almost immediately in protest at Mr Blatter's re-election as the organisation's president.
Speaking at Wembley before Arsenal's 4-0 victory over Aston Villa, William said: "There seems to be a huge disconnect between the sense of fair play that guides those playing and supporting the game, and the allegations of corruption that have long lingered around the management of the sport internationally.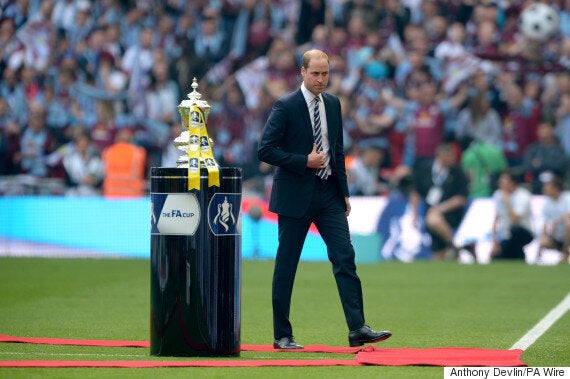 Prince William called for reform in football's world governing body
"The events in Zurich this week represent Fifa's Salt Lake City moment, when the International Olympic Committee went through a similar period of serious allegations.
"Fifa, like the IOC, must now show that it can represent the interests of fair play and put the sport first.
"Those backing Fifa, such as sponsors and the regional confederations, must do their bit to press these reforms - we are doing football and its fans no favours if we do not.
"I have no doubt that when Fifa reforms, its mission to spread the benefits of the game to more people, especially those in developing countries, can only be enhanced."
William said he "commended" Mr Gill's decision to stand down and said the FA should act as an example to Fifa of good governance, having taken "a critical look at itself under Greg Dyke's leadership".
The Duke added: "We must ensure that the quality and the richness of the game at the highest levels is shared more generously at the grassroots; we must ensure that home-grown talent is better nurtured; and we must continue to kick out racism for good from our game.
"I feel we need to ensure that we become the gold standard of sporting governance. A modern, transparent and inclusive organisation - representative of the broad and diverse society who play and love our game.
"Over the next few years, if we want credibly to influence the debate on reform in Fifa, we must continue to strive for excellence in our own organisation.
"It's not easy to do so, but it is worth it - and, to that end, I commend the process you are on, and I'll be watching it closely."
Mr Blatter yesterday criticised Mr Gill for rejecting his position said he will not forget Uefa's "hate" campaign calling for him to be ousted from his role as leader, an appeal backed by the FA and Prime Minister David Cameron.
He claimed the bid to unseat him was down to "English media and the American movement" because of their failed World Cup bids and the arrest of seven Fifa officials on US corruption indictments in Zurich was a possible attempt to interfere with the congress, where he was re-elected on Friday for a fifth term as president.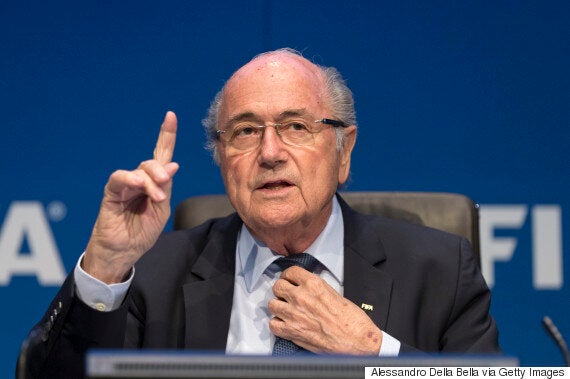 Blatter yesterday claimed he was the target of a 'hate 'campaign'
At a press conference, Mr Blatter said: "(Uefa) shall help and come in and take responsibility, and responsibility you cannot take when you are elected you don't come even to the first meeting. This is no responsibility.
"If you are elected you have to come, whoever is president of Fifa."
Uefa president Michel Platini personally asked Mr Blatter to resign over the corruption scandal, while FA chairman Greg Dyke has backed the idea of a co-ordinated European boycott of the World Cup.
Speaking on the Andrew Marr Show, Dyke also said that he did not think that Blatter would last another four years in the position.
Most of the media investigations into Fifa have come from Britain, while it is the US justice authorities whose actions led to the indictments of 18 people, including charges that a Fifa bank account was used to channel a 10 million US dollar (£6.54 million) World Cup voting bribe.
The US justice department, which has so far charged 18 people over corruption allegations linked to marketing deals and World Cup votes, said more arrests could follow.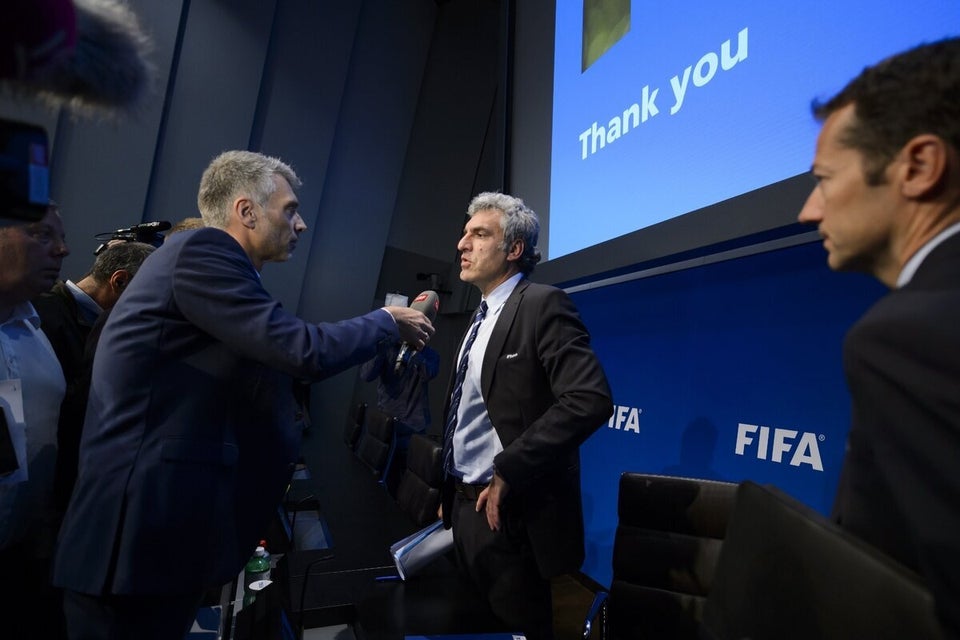 FIFA arrests