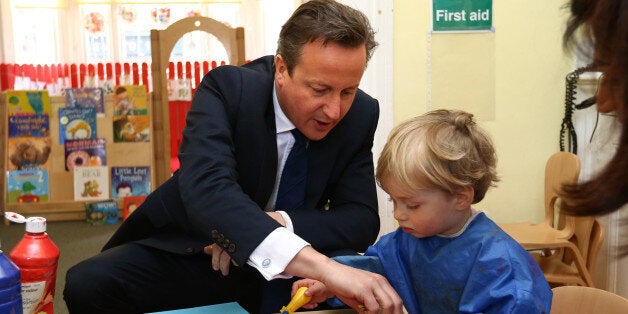 David Cameron moved to burnish his Government's 'family friendly' credentials today as Downing Street insisted he will not be cutting child benefit this Parliament.
The Prime Minister was busy promoting new plans to fast-track subsidised childcare for under-fives by 2016, despite claims from nursery providers that they needed more funding to make the scheme work.
But No.10 were swift to slap down speculation this weekend that it was plotting to axe child benefit for families with more than two children or that it wanted to cut the rate paid to the first child.
Downing Street dismissed a Sunday Times report claiming that Iain Duncan Smith had ordered officials at the Department for Work and Pensions to "model" the effect of several cuts plans ahead of the July 8 Budget.
The Prime Minister's official spokeswoman today said that Mr Cameron had already pledged last month that "there will be no cuts to child benefit", adding that it would only be frozen for "the first two years" of this Government.
A No.10 spokesman also told The Huffington Post UK: "As the PM said during the election campaign, we keep child benefit, we don't cut child benefit."
In an ITV News interview during the election campaign, Mr Cameron had said: "It is an absolutely crucial benefit and with me as PM it stays." When asked if that meant it would remain untouched for five years, he replied: "Correct."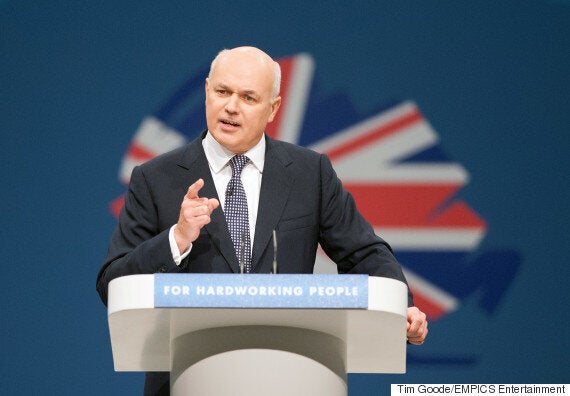 Yet with £12bn in welfare savings needed by the Treasury by 2017/18, the pressure is on in Whitehall to find cuts. If child benefit remains only frozen, experts claim other areas such as housing benefit and disability benefit could be in the firing line.
Mr Cameron was fending off a separate criticism today over plans to double the amount of free childcare given to parents of three- and four-year-olds.
The Pre-School Learning Alliance, which represents 14,000 private, voluntary and independent groups, warned of "meltdown" in because of a lack of Government funds.
It says the subsidy for current childcare hourly rate falls about 20% short of the true cost of providing care - £3.88 per hour compared with £4.53 - and increasing free provision could make matters worse.
Many nurseries rely on higher rates from better-off parents to subsidies free places for poorer parents.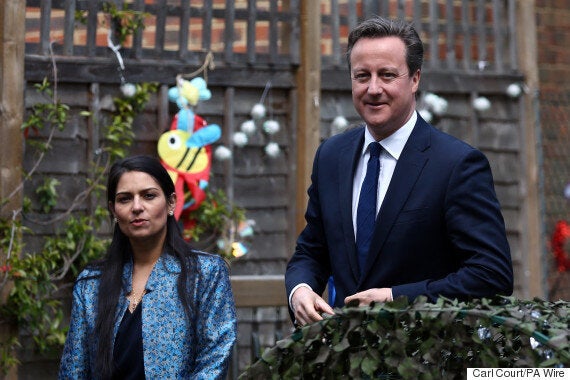 The Prime Minister told ITV's This Morning it would "take time" to get the policy right "because obviously we need an expansion of the childcare sector, we need more nurseries, more of these places to open, so we're working with them to expand".
Employment Minister Priti Patel told the BBC the government accepted "funding rates need to increase" but stressed that she was launching a consultation on how the policy will work in practice.