Enrique Iglesias was left bloodied, after slicing his fingers open while trying to catch a drone on stage during a performance.
The 'Hero' singer was airlifted to hospital on Saturday night, after attempting to grab hold of the flying camera, while performing in Tijuana, Mexico.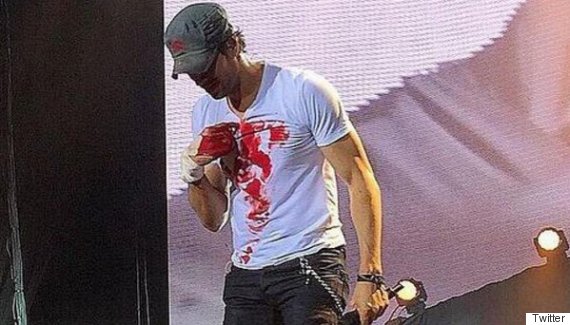 Enrique Iglesias was left bloodied on stage
According to his spokesperson, Enrique was "semi-treated" at the side of the stage during the show to try and stop the bleeding.
However, he continued to perform for an additional 30 minutes with his hand wrapped in a bandage and blood covering his white t-shirt.
"During the show a drone is used to get crowd shots and some nights Enrique grabs the drone to give the audience a Point of View shot. Something went wrong and he had an accident," his rep said.
"He decided to go on and continued playing for 30 minutes while the bleeding continued throughout the show.
"He was rushed to the airport where an ambulance met him there. He was then put on a plane to LA to see a specialist," they added.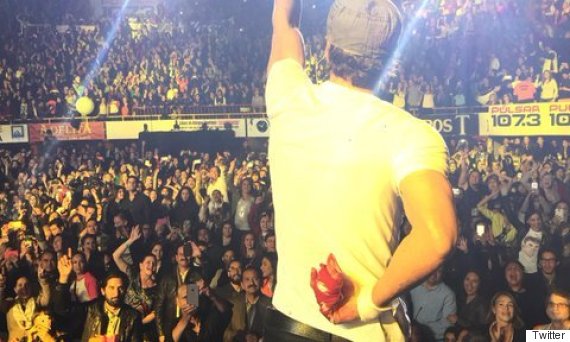 Enrique carried on performing before being airlifted to hospital
Enrique is currently in the middle of his 'Sex and Love' tour, which is set to continue tonight (1 June) in Monterrey, Mexico.
LIKE US ON FACEBOOK | FOLLOW US ON TWITTER