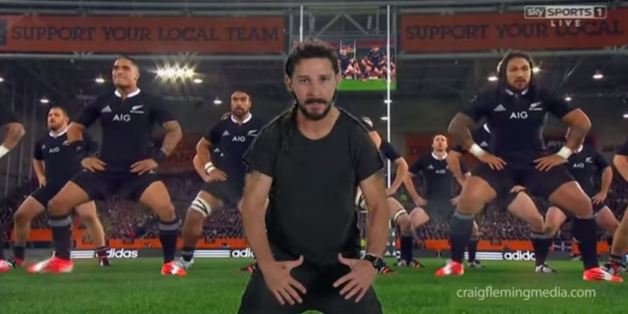 When Shia Laboeufhit the internet again with his strange art video involving himself, a green screen and a list of Nike slogans, it was already funny enough. But with the internet being what it is, people decided to make things even more ridiculous than they already were.
He was plopped in front of the TED stage to give his motivational speech, parodying the famous conferences where great minds share their wisdom.
He invaded this chap's balcony:
He ended up in space:
He got roundhoused by Jean Claude Van Damme:
And he joined the New Zealand All Blacks for the traditional haka:
He joined Voldemort's death eaters in Harry Potter:
He joined in with the Teletubbies:
And became a jedi:
He even helped out with the Avengers for a bit:
Aaaand obviously someone auto-tuned him:
Yeah, this stuff is a bit scary.
SEE ALSO: