Director Paul Feig has been inspired to his give his next movie an x-rated title following a swear-laden interview to promote his new film, 'Spy'.
He also revealed that he would love to make a new Carry On film but said it wouldn't be the same without Kenneth Williams and Sid James.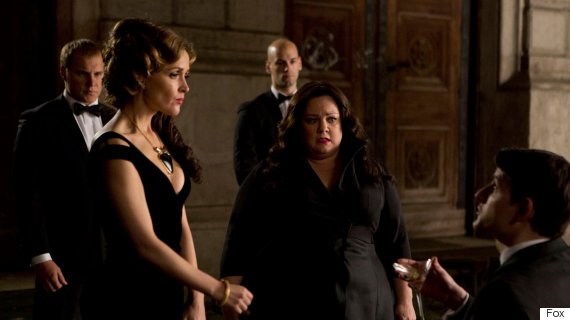 'Spy' director Paul Feig let his stars off the hook when it came to swearing
Paul said during an interview with 6Tribes: "Swearing is an art form and I had some really good minds on it. People were always giving me jokes and coming up with different creative ways to do it.
"When we first started (filming) I said to Jason (Statham), 'Say f***k here!' and he goes, 'Oh, we can swear?' Once I said yes they could swear then the floodgates just opened. He's another amazing swearer and who knew Rose Byrne would be such a great swearer?"
During the interview, the American director was tested on a number of other British swearing terms to find out which ones he had heard of.
He revealed: "C**k Womble? I have not heard that one before. F**k Knuckle? Yes, I am aware of F**k Knuckle.
"Spunk Trumpet? Excellent! I think that's the name of my new movie. I can see it now… 'Susan Cooper in Spunk Trumpet!'"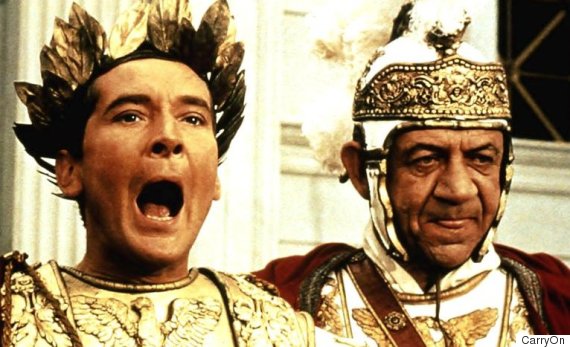 The inspiration for Paul Feig - 'Carry On' stars Kenneth Williams and Sid James
The filmmaker also told 6Tribes that 'Spy' was party inspired by Carry On films explaining: "I'm obsessed with the Carry On movies. Would I make one? Hmmmm, it is tempting… but with Sid (James) gone I don't know if you could and without Kenneth Williams too… "
'Spy' is out now, starring Melissa McCarthy, Jason Statham, Jude Law, Rose Byrne and Miranda Hart. Feig is also working with McCarthy on a new 'Ghostbusters' film.
6Tribes is available to download from the app store in the UK now.
LIKE US ON FACEBOOK | FOLLOW US ON TWITTER