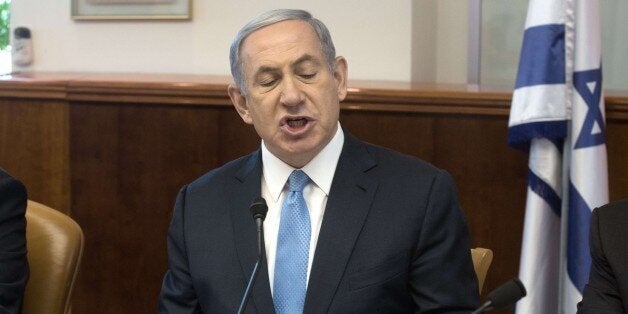 Israeli's prime minister has slammed the National Union of Students for boycotting Israel - but refusing to boycott terrorist group ISIS.
Benjamin Netanyahu called the NUS hypocrites after the group passed a motion boycotting the country and calling on the UK government to stop arming Israel.
"They boycott Israel but they refuse to boycott ISIS," Netanyahu said on Wednesday. "They condemn Israel and do not condemn ISIS; they condemn themselves. Israel has an exemplary democracy. We have academic freedom, press freedom, human rights. ISIS tramples human rights to the dust."
The comments were made alongside the Canadian foreign minister Robert Nicholson, who was visiting the country.
"[ISIS] burns people alive in cages and the national student groups in Britain refuse to boycott ISIS and have boycotted Israel. It tells you everything you want to know about the BDS [Boycott, Divestment and Sanctions] movement."