One of the victims of the horror rollercoaster crash at Alton Towers which left four seriously injured has spoken out for the first time since the incident on Tuesday.
Teenager Joe Pugh, who was on a first date with 17-year-old Leah Washington, is reported to have broken both legs, while three victims have suffered "life changing injuries".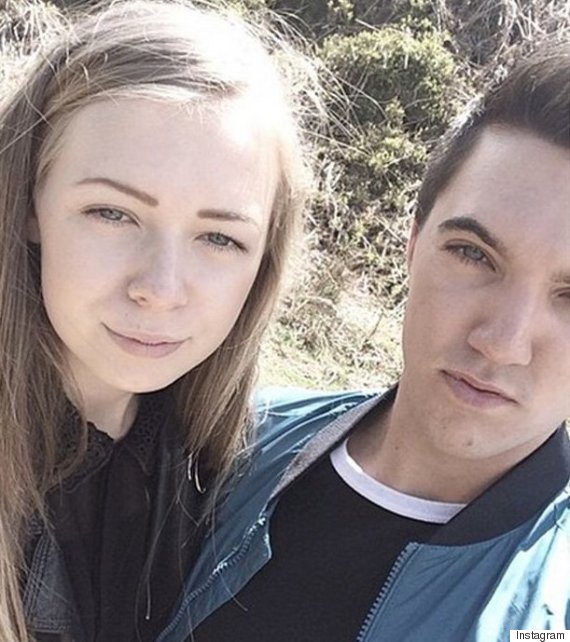 Leah Washington and Joe Pugh
The 18-year-old from Barnsley spoke out in the early hours of this morning for the first time since the crash to thank the public for its support:
So overwhelmed with the response I've had from my accident at Alton towers, Thankyou for everyone's concern

— Joe (@JoePugh_) June 4, 2015
Some 16 people were injured in the crash, with four being airlifted to hospital. Some reports suggest one victim may have lost a leg in the collision.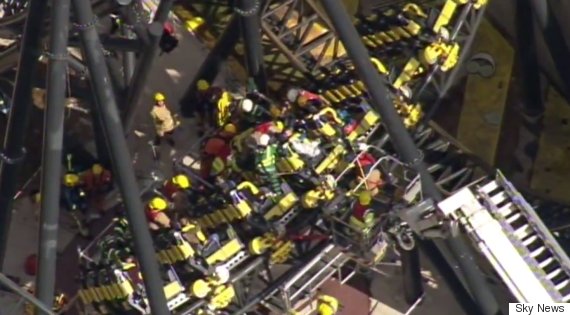 Emergency services working yesterday evening to free trapped passengers
The other 12 occupants - six men and six women - required medical treatment, including a man in his 20s who suffered neck and abdominal injuries.
Alice Holmes, a friend of Pugh, a Huddersfield University student, said she recognised Pugh's clothing.
🎁🎉💃💎🎈🍹 pic.twitter.com/d1ZLQJRcJC

— Joe (@JoePugh_) January 25, 2015
"I've been told by friends that he has broken both his legs," the Mirror reported Holmes saying.
The BBC spoke to friends of Washington, who said she was the more injured of the two, with injuries to her legs, hips and hands.
"I'm not sure how she and Joe met but I know they used to walk their dogs together sometimes."
Last night in newcastle pic.twitter.com/xEM9d4gZyc

— Joe (@JoePugh_) March 29, 2015
Alton Towers issued a tweet on Wednesday night saying the theme park would remained closed following the incident.
1of4: The decision has been taken that Alton Towers theme park will remain closed tomorrow 4/6/15 following the incident on The Smiler

— Alton Towers Resort (@altontowers) June 3, 2015
On Sunday, the park tweeted:
Happy Birthday to The Smiler - Two today! RT if you can't wait for the next time you #GetCorrected

— Alton Towers Resort (@altontowers) May 31, 2015
Nick Varney, chief executive of the park's owners Merlin Entertainments, said: "A full investigation is now under way and we will continue to work closely with the emergency services and the Health and Safety Executive to better understand the cause of this terrible accident."
SEE ALSO: