Everyone is losing their shit over the fact that Barbie can now wear flat shoes - and we can't quite get my head around it.
Suddenly, fully-grown women are unable to contain their inner six-year-old excitement, because Mattel changed Barbie's feet from being permanently pointed to having adjustable ankles.
Now, they say, Barbie is finally representing women.
Erm have we missed something?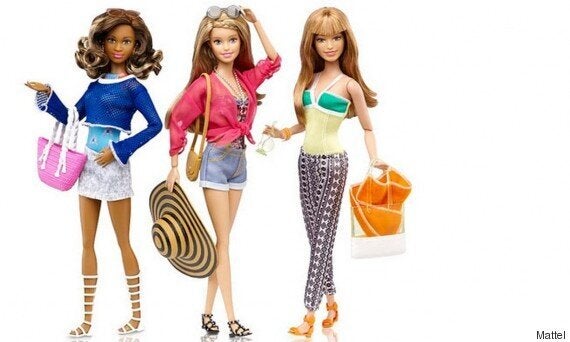 Once upon a time Barbie was in the firing line for promoting negative body image among young girls and not accurately reflecting women and girls in general, but now that she's able to slip on some pumps a la Phoebe Philo all appears to be forgotten.
The real news - in case anyone missed it (because it's buried about four or five paragraphs down most news stories) - is that Barbie has finally become more ethnically diverse.
The new Fashionista Barbie line, which is previewed on the site, will be available with eight different skin tones, 23 hair colors, 22 hair styles, 14 facial shapes and 18 eye colours.
Granted, this doesn't solve the issue of Barbie's unrealistic body proportions (tiny waist, legs up to her armpits and bug-like eyes) but it's at least a step in the right direction...
What do you think of the new collection? Let us know in the comments below