The BBC has begun an investigation as part of disciplinary proceedings against a journalist who tweeted a "false alarm to the Queen's death".
Ahmen Khawaja found herself in a social media nightmare when she published a series of tweets about Her Majesty's state of health.
In one message, she said: "BREAKING: Queen Elizabeth is being treated at King Edward 7th Hospital in London. Statement due shortly: @BBCWorld."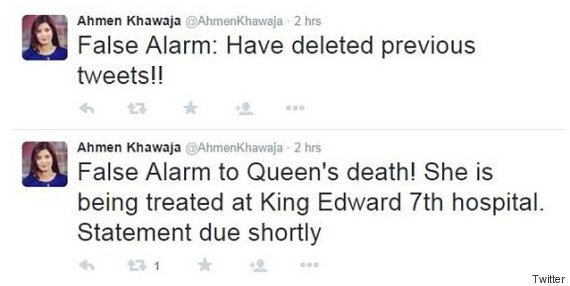 Khawaja quickly deleted the tweet but confused the issue further when she claimed to have fallen victim to a "prank".
She said: "Phone left unattended at home. Silly prank, Apologies for upsetting anyone!"
This was also deleted and, in fact, it later transpired that the tweet was sent during "obituary rehearsals".
A BBC source confirmed to The Huffington Post UK that "an investigation as part of the BBC's disciplinary process" was underway.
SEE ALSO:
In a statement, the broadcaster said: "During a routine technical rehearsal for an obituary a tweet was mistakenly sent from the account of a BBC journalist saying that a member of the royal family had been taken ill.
"The tweet was swiftly deleted and we apologise for any misunderstanding or offence."
The story made the front page of several newspapers today, with the Daily Mail labelling Khawaja the "BBC girl who 'killed off' the Queen".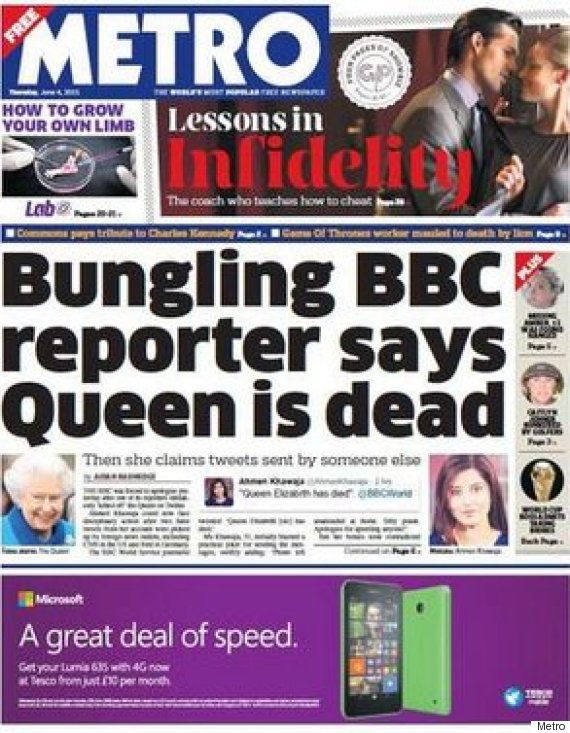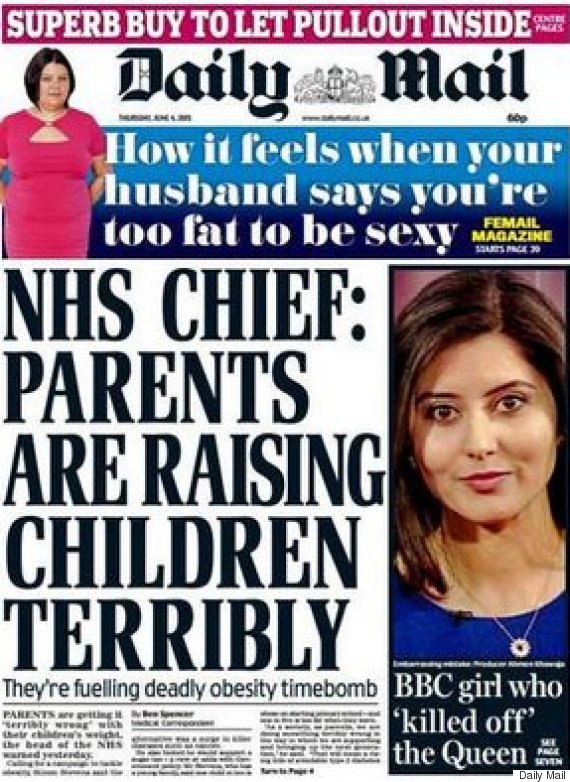 The Metro also featured it as their main story, calling her a "bungling reporter", while the Daily Express featured the headline "Uproar at BBC as reporter tweets that Queen 'is dead'".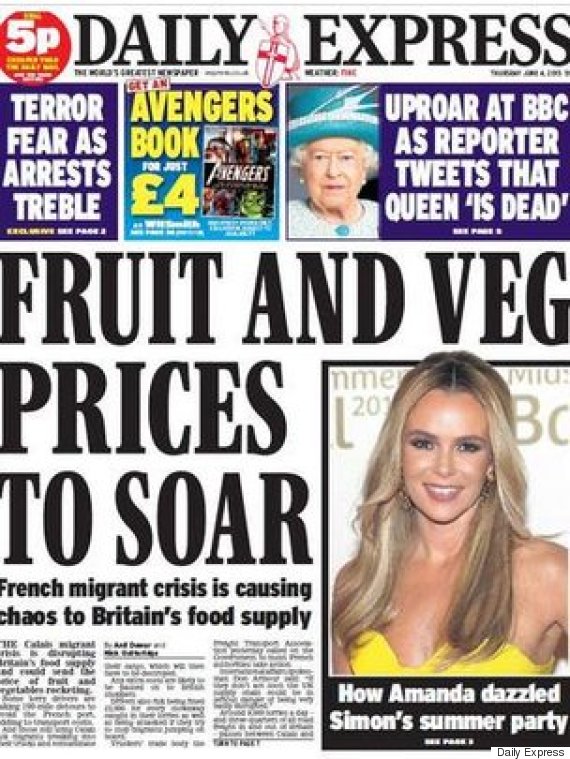 According to the Evening Standard, Khawaja's family has defended her saying tweeted that the Queen had died today defended her - saying "she just made a mistake".
The Standard said it spoke to a man who claimed to be her brother, who told them that the family was supporting her and that he wanted to get back to normal in a job she loves.
Reaction on Twitter was mixed. Some people felt sympathy for Khawaja…
That poor BBC journalist made a mistake at work. Let it go. It's not like anyone died.

— Tiahowler Biltawülf (@Biltawulf) June 4, 2015
Feeling a bit sorry for BBC journalist @ahmenkhawaja. If it's any consolation to her, I bet HM chuckled at her Queen is dead tweet.

— Richard Palmer (@RoyalReporter) June 3, 2015
Feel sorry for @AhmenKhawaja, the BBC journalist who mistakenly killed the Queen on Twitter http://t.co/KFqJnzUDzRpic.twitter.com/UmNAPdV7TP

— Danny Boyle (@DannyBoyle87) June 3, 2015
Others thought she deserved to be punished…
The BBC journalist who tweeted by error that the Queen has died should be sacked!

— Diplonna (@FabrizioFerraro) June 3, 2015
BBC journalist faces disciplinary action after killing off the Queen on Twitter http://t.co/wLEpMCoo2W A prank? She should be sacked

— Cata (@CataNigra) June 3, 2015
Ahmen Khawaja should be fired from BBC and never to work anymore as a journalist.

— Ervin Gjonaj (@ervingjonaj) June 3, 2015
I dont accept the apology sack her! BBC journalist apologises after causing Queen health scare on Twitter - via @Telegraph

— Bob Harper (@redlandsG12) June 3, 2015
While some have simply given up caring…
Someone said the queen was dead, but the queen's not dead. Why is that news

— Leem (@liamhagan_1) June 4, 2015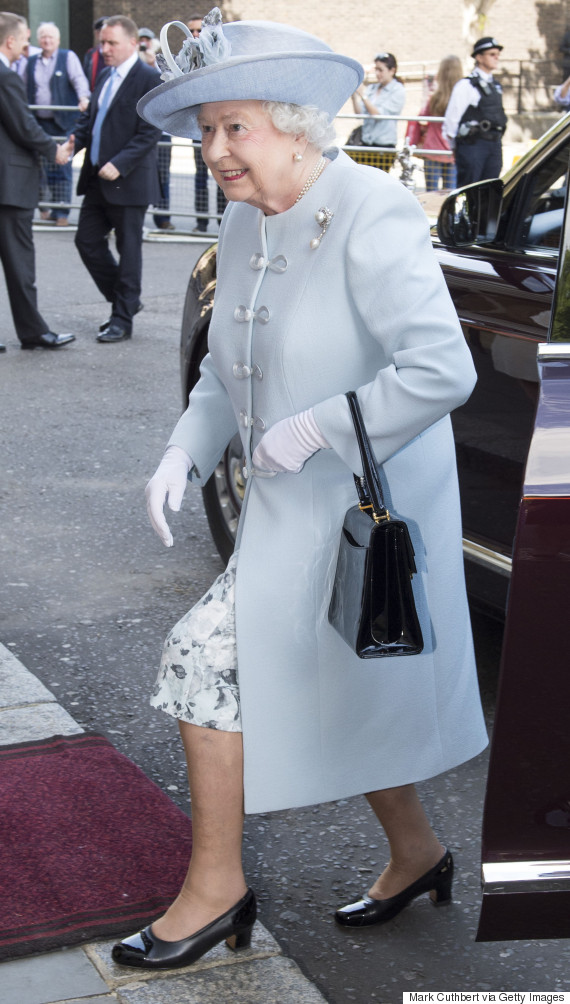 The Queen looking very much alive today