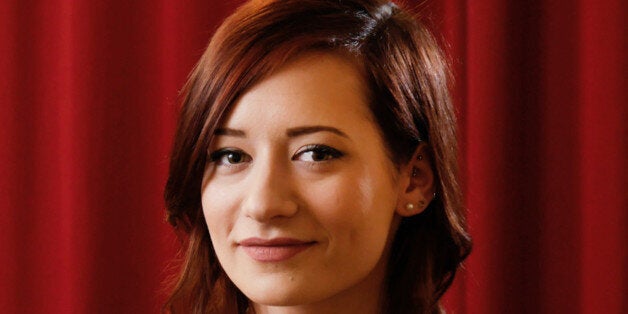 An inspirational 20-year-old burns survivor who has endured over 50 operations has spoken of her "liberating" journey to recovery.
Lucy Wilson suffered severe burns to her feet, hands and right leg as a baby. Following the tragic incident, Wilson went through the process of having more than 50 operations, including having her fingers and toes amputated.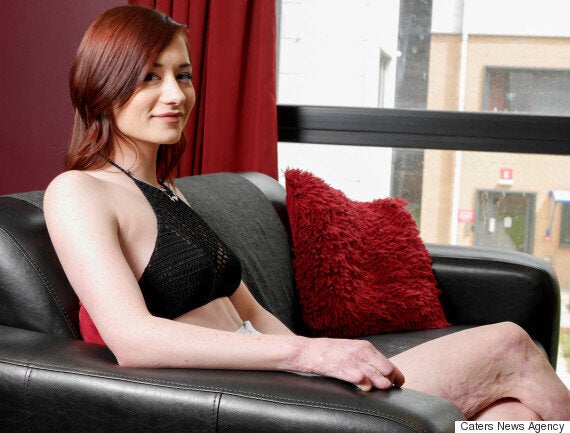 Lucy hopes to inspire other burns survivors to accept their scars
The brave survivor was given only 24 hours to live, following the incident which resulted in her being scalded by boiling hot bathwater. In a desperate attempt to save her life, the student has endured several procedures in order to correct the severe burns on her skin.
The accident happened after Wilson's mother, Cindy, 45, left her in the bathroom for just a few seconds when she knocked the boiling tap, burning over 30% of her entire body.
Wilson told Huff Post UK that "it feels like a privilege" to tell her story.
"Knowing that I could perhaps help others who are and have been in my position makes me feel very positive."
Wilson spoke of the incredible effect her journey has had on fellow survivors: "One girl messaged me and told me that she was on her way to commit suicide, but she read my story and it's given her hope."
She says that her "ultimate aim is to remove the taboo of burns and give survivors hope that to will be okay".
Despite the procedures saving her life, Wilson describes her surgery as a "scary" experience.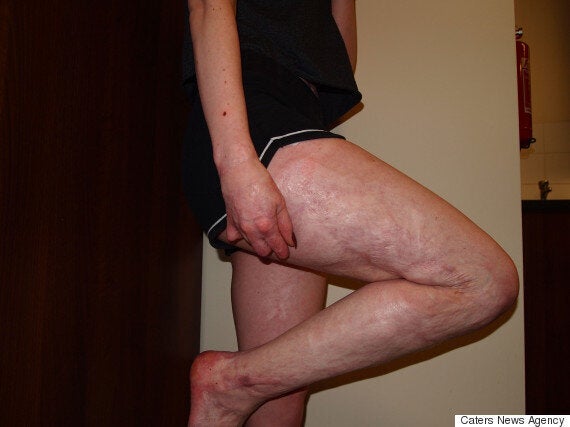 Wilson, 20, from Nottingham, suffered severe burns to her hand and leg while in the bath just before her first birthday
The Sheffield Hallam University student says that showing her scars has helped her "grow in confidence".
"I began to understand that people actually don't care, and the people who do, aren't worth knowing. It's a great feeling being confident in my own skin now. Life's all about being yourself, and being able to be confident in accepting yourself," Wilson says.
Moving to university is said to have helped Wilson through her struggles.
"I was in the position where I had no choice but to have a new surrounding, and meet new people. After a while, people didn't notice my scarring and that gave me hope and told me that people don't see the scarring but you yourself."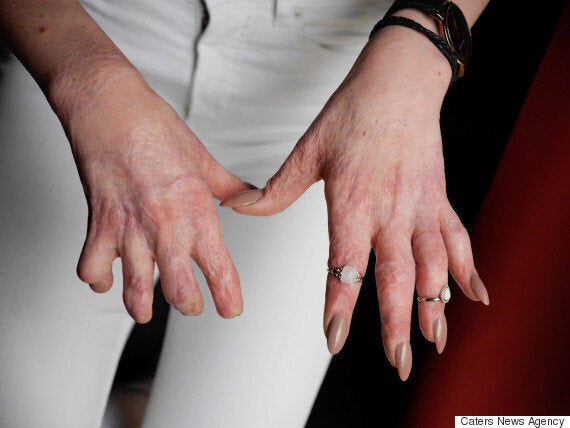 The student has since undergone over 50 operations to correct her burnt skin and she had four fingers amputated in bid to save her life
Wilson states that her family have continued to support her through her journey, saying: "My mum is my hero. Without her, I wouldn't be where I am now, and I will forever thank her. She's made it her mission for me to have a somewhat 'normal' life, and has pushed me in everything I've wanted to achieve."
Despite initially being told by doctors that there is a fear that she may never walk again, Wilson still views her journey as "liberating and eye opening".
"I feel free and out in the open now. Many people have read my story, and with such positive feedback, I feel like I don't need to hide away or be afraid... I've battled my own demons in order to feel happy with myself."
Speaking about her burns, Wilson says her scars "are a part of me now".
"Scars tell a story. Scars show a survivor, and now I can feel like I can embrace that. I'd be lying if I said I don't get upset or angry, but I get up and take my mind off it."
"An accident that happens in a couple of seconds can be life-changing and lead to years of painful surgery."
Tweddle has said that she was "thrilled" to hear about Lucy's "courage and her determination to overcome adversity - she is truly inspiring!".
"Accidents will always happen, but awareness of the risks, and knowledge of good practice and first aid will help reduce the alarming number of children burnt and scalded each and every day."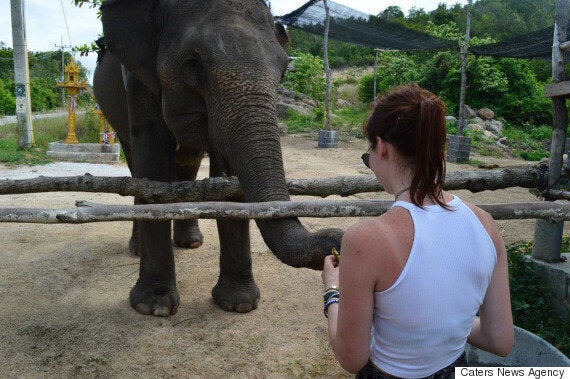 Instead of allowing her disfigurement to hold her back, Lucy has enrolled at university and plans to travel the world
Wilson's advice to other burn survivors who are scared to show their scars is that "It does get easier. The journey can take you to some dark places, but you will come out positive in the end."
The brave student encourages fellow survivors to "Meet other burns survivors, share your story and don't be ashamed. Remain hopeful, because people will love you for you. And the people who matter to you most will look beyond the scarring."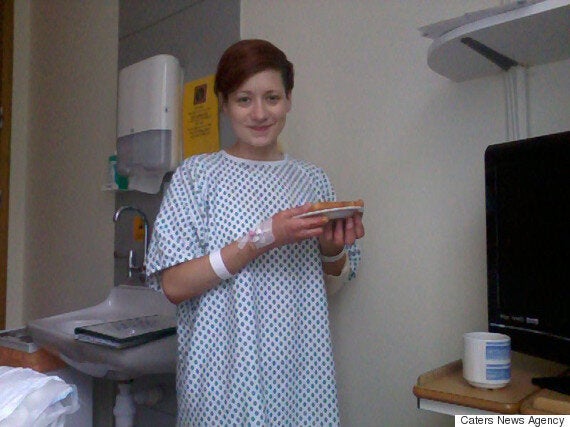 Lucy in hospital after one of her many operations
Wilson urges other burn victims to "embrace" their scars and their struggles.
"We get one shot in life, and you shouldn't beat yourself up for something you can't erase, go out there and flaunt what you've got!"