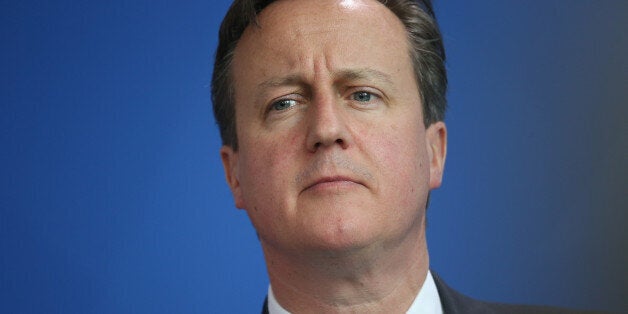 The five things you need to know on Thursday June 4 2015...
It's been quite a few days for Cabinet splits. First we had tensions over pulling out of the European Convention on Human Rights (I suspect Philip Hammond felt a bit bruised by the PM's backing for the Grayling option yesterday). Today, we seem to have a split over MPs' pay and whether to accept the 10% rise pushed by IPSA.
The Telegraph says Nicky Morgan has indicated she will donate her rise to charity as taking it is 'not the right thing to do'. Two other unnamed Cabinet ministers said they'd follow suit, as did Eric Pickles. The Times says Philip Hammond has been urged by the UK National Defence Association to stick to his word, when he said in 2013 he would reject the increase.
Andy Burnham certainly gets marks for forcing the row with his 9am tweet yesterday declaring he wouldn't pocket the cash. Within hours, Yvette Cooper and Liz Kendall followed suit and even Harriet Harman's spokeswoman made clear that she was unlikely to take the dosh. Burnham knew that once one MP says they're giving it away, everyone else looks a schmuck if they don't agree. Will any brave backbenchers stand up today and say they are keeping it - and why. They could point out their overall pay package, after pensions, won't increase.
The real problem for the PM is that he wants to keep his backenchers happy. He knows that if he offers to donate his rise to charity, that will put huge pressure on every other Tory MP to follow his lead. And some of them deeply resent the fact that ministers earn more and are millionaires who can afford not to take the cash anyway. Some in the Tory trenches believe that the 'toffs' in the party would be making a big mistake if they tell the lower orders they don't deserve a pay hike. The PM is acutely aware of this charge and wants to keep the 1922 Committee happy. But the danger is that public sector workers will see the 10% rise as proof that we're not at 'all in this together'.
The public will hate it, but there is a case for paying MPs more not least given their responsibilities and workload. The Guardian makes a brave stab at defending the rise, saying it would still leave MPs paid less than a secondary school headteacher.
Matt in the Telegraph has a lovely cartoon, with one MP telling another "I'm accepting the pay rise on principle - I'm anti-austerity."
The Guardian has a long read on the final days of Labour's election campaign. Among the highlights is that the notorious 'Ed Stone' slipped through 10 meetings (it's obviously quicker than it looks) unnoticed because the party was in such a panic about the Tories' SNP charge. One plan is to break up the masonry and sell it in small chunks like the Berlin Wall, for Labour fundraisers. I'm not making this up.
"The only reason it got through 10 planning meetings was because we were all distracted, looking for a way to punch through on the SNP," one adviser says. That sounds like a pretty lame excuse but then again the Guardian piece sounds like an arse-covering exercise where everyone blames everyone else. Tom Baldwin tells the paper he had complained repeatedly that the Tories were 'murdering us' on the Scottish issue but the party chose not to 'lance the boil'.
Another nugget in the piece is that Miliband realised he'd forgotten the deficit even before he left the stage for his party conference speech last year. He was so distraught that he shut himself in his hotel room.
Still, Marc Stears, Miliband's close ally, defends his boss. "He still thinks the things he cares about remain the big questions, and even if they have not worked electorally … the country will have to answer them."
We also learn that Labour had been so deluded by its own private polling in marginals that it hadn't planned for a Tory majority at all, leaving Harriet Harman touring TV studios on election night without a script for that outcome. Which reminds me of Harman's line to the Standard in an interview last month, which strangely didn't get picked up.
She said she had almost declared Cameron was finished, even before the exit poll. "I was going to be the first person out. It was like, 'Shall we be out first saying it feels like David Cameron has lost this election?' Or shall we wait for the exit poll because we can be more scientific and forensic about it? Luckily we waited."
Last night, Jeremy Corbyn flew the flag for the Left, declaring his own candidacy for Labour leader. Mary Creagh could struggle to get the required 35 nominations, so will Corbyn?
The FIFA scandal keeps on coming. The latest news overnight from the US focuses on new court papers released claiming that the corruption stretched back to the 1998 World Cup in France, as well as the 2010 event in South Africa.
In one transcript from 2013, American former Fifa official Chuck Blazer (who looks like sport's answer to Grizzly Adams) declares 'I and others' on the executive agreed to take bribes. Blazer is indeed singing like a canary (though Norwich City fans may dislike the analogy).
The other big development is that Trinidad's Jack Warner is threatening to sing as equally loudly. 'I have kept quiet, I will do so no more,' he said. He adds he has documents that "deal with my knowledge of international transactions at Fifa, including – but not limited to – its president, Mr Sepp Blatter". Warner has even spiced things up by saying he fears for his life. No, really.
We've heard how Fifa officials have been implicated but I just wonder how nervous the broadcasters and sponsors are right now. After all, bribery involves two parties: the one taking the cash and the one offering it.
BECAUSE YOU'VE READ THIS FAR...
Watch Alex Salmond tell Anna Soubry to 'behave yourself, woman' in the Commons. Is this his 'calm down, dear' moment?
The FT splashes on a warning from the OECD's Angel Gurria that George Osborne should 'even out the profile' of cuts to lessen the threat to growth. This is significant not least because Gurria has been one of the Chancellor's strongest supporters during his austerity drive in recent years, even earning the nickname 'Sir Angel' in Treasury circles.
But perhaps more important was the line in the FT piece from one 'senior government figure' who said Osborne could flatten out his rollercoaster of deep cuts early this Parliament followed by benign spending later. 'We can look at the profile' the figure said. But Osborne's spokesman was digging in, saying 'the more you can do early, the better'.
The OECD also has concerns about the impact of cuts on the working poor. The PM was curiously unforthcoming in PMQs yesterday on the topic of benefit cuts, leaving some papers to speculate that he's targeting disability benefits.
And IDS isn't giving up his fight over child benefit, the Telegraph says. One ally says he felt the battle to cut the child benefit was "never over till it is over".
This morning the Association of Directors of Adult Social Services says social services are facing £1.1bn of real-terms reductions in their budgets this year, putting the vulnerable 'in jeopardy'. With a new NAO report today also warning of the dangers of cuts to police funding, and Bob Kerslake yesterday saying more council cuts would be a 'grave error', the political stakes are high.
The Times splashes on new stats showing that the number of Romanians and Bulgarians granted the right to work in the UK has soared in the past year. A total of 152,360 Romanians and 40,580 Bulgarians were allocated a government registration enabling them to work.
The DWP figures showed that over 85,000 of the migrants made applications in London, with 11,000 of those in the east London borough of Newham alone. Most of the migrants are working in construction, but some in fruit picking outside the capital. MigrationWatch ain't happy.
All of which perhaps shows that, as UKIP point out, the real issue is not EU migrants coming here to claim benefit, but coming here to work.
David Davis and Tom Watson will launch a Liberty-backed High Court challenge to emergency surveillance powers aka the Data Retention and Investigatory Powers Act, that were fast-tracked through Parliament in three days last July.
The Times reports that Sir Nigel Sheinwald, the prime minister's special envoy on surveillance, has submitted a plan to David Cameron for creating an international agreement to force Facebook, Google, Twitter and others to share data with security agencies globally.
Meanwhile, Tony Blair has announced he's got a new job: chairman of the European Council on Tolerance and Reconciliation.
Got something you want to share? Please send any stories/tips/quotes/pix/plugs/gossip to Paul Waugh (paul.waugh@huffingtonpost.com), Ned Simons (ned.simons@huffingtonpost.com), Graeme Demianyk (graeme.demianykt@huffingtonpost.com) and Owen Bennett (owen.bennett@huffingtonpost.com)