The mercury is set to hit 26C (78.8F) in the southeast, beating 2015's record high of 25.6C (78.08F) in Faversham, Kent.
But it's not all blue skies, as the humidity is set to be served with a side order of thunderstorms and showers - and lightning could also occur.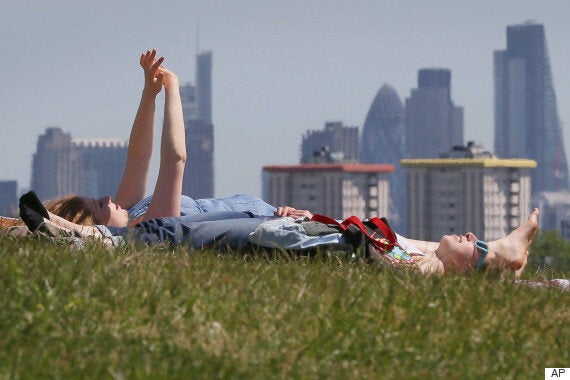 People enjoy the sun at the top of Primrose Hill, London, Thursday
And best take that brolly with you, for the expected downpours could see more than 15mm of rain in less than an hour – and up to 50mm within three hours.
Saturday will feel markedly more brisk, with frequent rain showers and cool breezes forecast to break up sunny spells. Maximum temperatures are estimated at 21C in the southeast, 17C in the midlands and between 13-15C in Scotland.
The rain will continue into Sunday with showers in the north and west, though the weather will be fine and dry across the rest of the UK. Maximums around average for the time of year with maximums of 18-20C in the south and 14-15C in the north.
A spokesman for the Met Office told Huffington Post UK: "After a warm day with thundery showers in the southeast on Friday there will be plenty of sunshine for many over the weekend although it will feel fresher."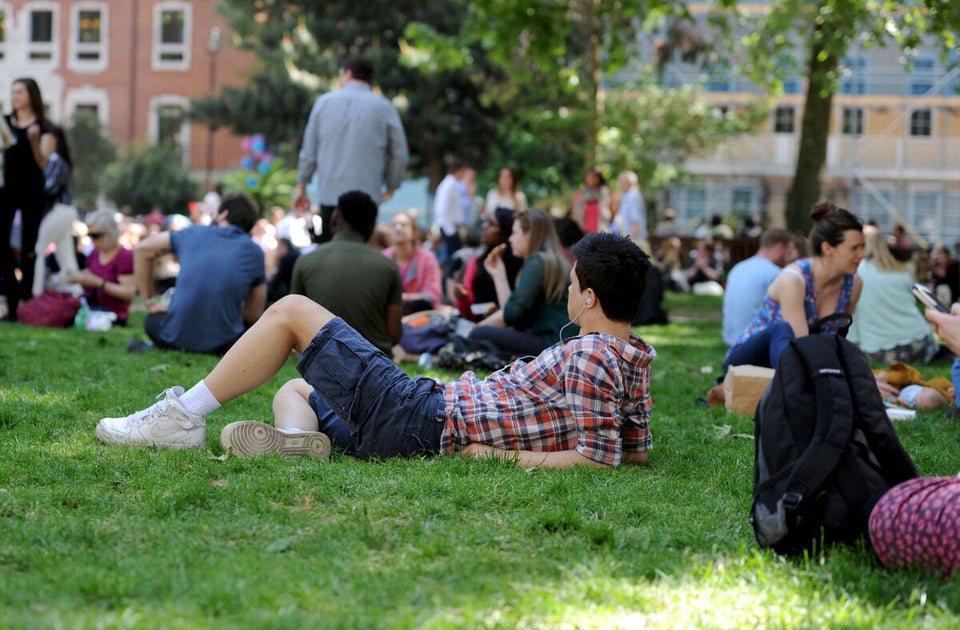 Summer weather
Related