When Jacqueline Gold began working at her father's company, Ann Summers, at the age of 21, she decided she wanted to empower women in the bedroom.
Having single-handedly changed the focus of the business, Gold, who is now chief executive of Ann Summers and Knickerbox, is on a new mission: to empower women in the boardroom.
"I started this 34 years ago and I feel women really are empowered in the bedroom now - I think I've ticked that box," she tells HuffPost UK Lifestyle.
"But there are still so many issues facing women outside the bedroom, whether that be equal pay or women wanting to climb the ladder and finding it difficult to break that glass ceiling.
"I want to be certain that when my daughter grows up she can be whoever she wants to be and she isn't restricted by the gender barriers we often see stand in the way of young women."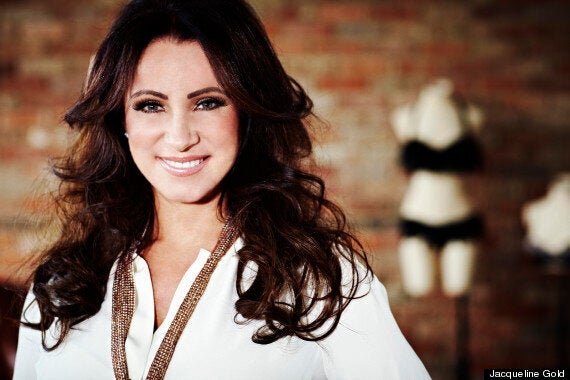 Throughout her career, Gold has refused to conform to the "gender barriers" she describes.
When she arrived at Ann Summers on work experience 34 years ago, it was a business ran by men with predominately male customers.
But after attending a "tupperware party" - where women sell products to their friends - Gold got the idea to run at-home parties for women where they could view and purchase Ann Summers products in an unintimidating environment.
She pitched her idea to the all-male board, who were sceptical to say the least.
"I think my suggestion was completely alien to them," she says.
"I remember one of the board members saying 'women don't even like sex that's not going to happen' - it obviously said a lot more about his sex life than my idea - but I think they felt they had nothing to lose."
The board gave Gold the go-ahead and from there, Ann Summers became synonymous with empowered, independent women.
"When I think about my first party 34 years ago, women were passing vibrators around the room, giggling both nervously and curiously as the same time.
"But the profile of our customer has really changed. Now, we divide our customers into three groups: nervous, curious and experienced.
"Women are much more confident today, not just in their personal lives in the bedroom, but also in their professional lives."
By shifting the focus of the company to women, Gold inadvertently secured her position in the business and jokes that she was "pretty much running the place" from there.
She quickly moved up the ranks and was appointed chief executive in 1993.
Shortly after, she launched the first Ann Summers store on the high street and the business hasn't slowed since. It now has a gross annual sales turnover of over £150 million.
Gold may have found success with Ann Summers but she isn't about to rest on her laurels.
She points out that there are still only five female CEOs in FTSE 100 companies and believes "social conditioning" may be to blame.
"We know that girls are three and a half times more likely to have low self-esteem by the time they reach secondary school than boys. Why is that?" she says.
Although Gold's five-year-old daughter Scarlett is currently "full of confidence", she believes there comes a point when girls feel obliged to play down their achievements and in tern, they damage their own chances of success.
"Within one year of coming out of university a female graduate is earning £2,000 less than her male counterpart - already at the very start of her career she feels her contribution in the workplace is devalued," she says.
According to Gold, as women lose their confidence, they diminish their chances of breaking down the barriers in some industries where there is still a 'boy's club' culture.
"I don't think these places are deliberately ignoring women, I think that it just hasn't occurred to them to look at the amazing talent that's standing right in front of them," she adds.
"Women that could have an amazing impact on business - we know from research that businesses that have a mixed board out perform businesses that have an all-male board. It's madness not to pay attention to women!"
Gold's desire to get more women in the boardroom means she juggles her daily commitments at Ann Summers, such as shareholder's meetings and product presentations, with talking on panels and at events.
She aims to get to the office at 9am and leave by 6pm, but admits that sometimes she won't get home until 11pm, meaning she misses out on spending time with Scarlett.
"I can honestly say I've never felt guilty about being a working mum, I feel that way because I'm doing a good job when I am there and when it counts," she says.
"There may be a couple of nights a week when I get home after her bedtime but I think it's about getting the balance right - at the weekend you have to make sure you make every second count.
"I'm not knocking my stay-at-home mum at all, but I don't remember doing as many wonderful things as a child as I do with my daughter now.
"When you're a working mum you put a lot of effort and thought into what you're doing with your child, so you make it as enjoyable and memorable for them as possible."
When she's not spending time with Scarlett, working to empower women in the boardroom or talking about sex toys, Gold loves nothing more than to watch West Ham play with her husband, Dan Cunningham.
All in all, she sounds like a woman who's got it sussed. So, what advice does she have for other women who want to succeed in business?
"Women tend to have a default button where they slip back into playing down what they can achieve - if there's a job opportunity they'll want to consult the whole world and his dog before they accept it because they're not sure they can do it," she says.
"Whereas a man will do the opposite, they will big themselves up, perhaps even over-promote themselves in terms of how they can perform.
"But if you've got a male boss who is listening to you say all the reasons why you may not be able to do a job, then it's not going to come across well. Women often forget about how fantastic they are."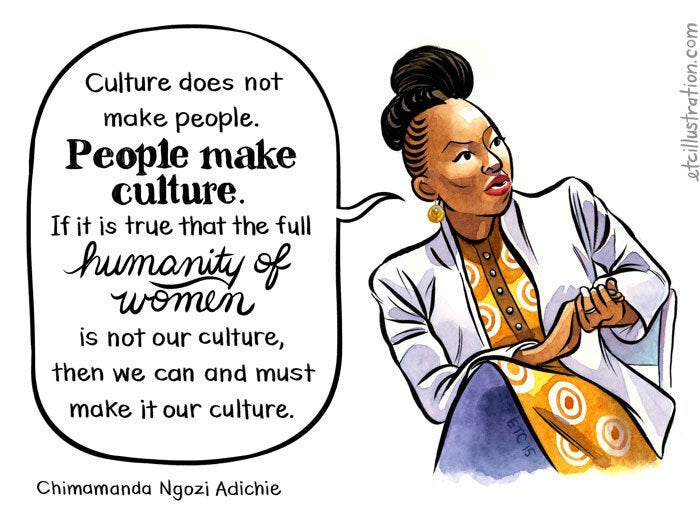 10 women on why feminism still matters