'Britain's Got Talent' winner Jules O'Dwyer has discussed the "upsetting" negative backlash she's faced since winning the ITV talent contest, which has even included threats to kill her beloved dogs.
SEE MORE:
Jules and Matisse became the second human/canine partnership to win 'BGT' last Sunday night, but the public quickly turned on her, after it emerged that she'd secretly used a stunt dog for some of the more difficult tricks in her act.
Since then, over 1000 complaints have been made to TV regulators Ofcom, who are currently assessing whether to launch an investigation into the incident, and Jules has been the target of vile comments online, including trolls threatening to kill her dogs.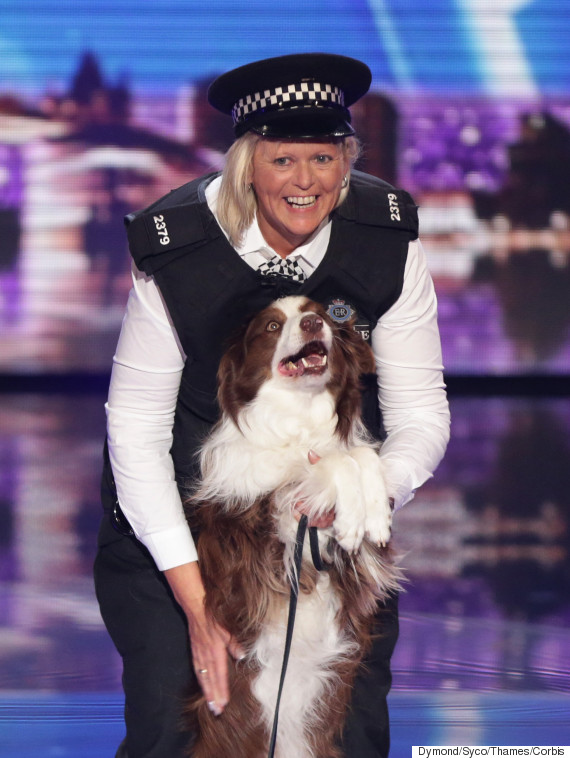 Jules and Matisse
Speaking to the Daily Star, a concerned Jules explains: "The reaction is upsetting but my only worry is my dogs' welfare and safety. I've always been worried about them.
"I never leave the dogs unattended. I don't trust anybody. I'm pretty strict as it is. I'm a bit over the top.
"They're my babies and if anything happens I'd be distraught, as would my daughter. They're her little teddy bears. They're our family pets."
Jules, who has also revealed she intends to give some of her winning prize money to a dogs' shelter, claims she may even have to "increase her security" now the value of her prized pooches has shot up.
Earlier this week, 'BGT' judge and music mogul Simon Cowell urged people to leave Jules alone, following the controversy, insisting: "There's a cloud over her and I want that cloud to go.
"I want people to feel proud of her and that she did well and she should be happy."
LIKE US ON FACEBOOK | FOLLOW US ON TWITTER