In a two-page picture spread across pages 22 and 23, which was re-produced as a splash online, a series of photos showed workers at a factory that produces lunches for a number of high-street stores.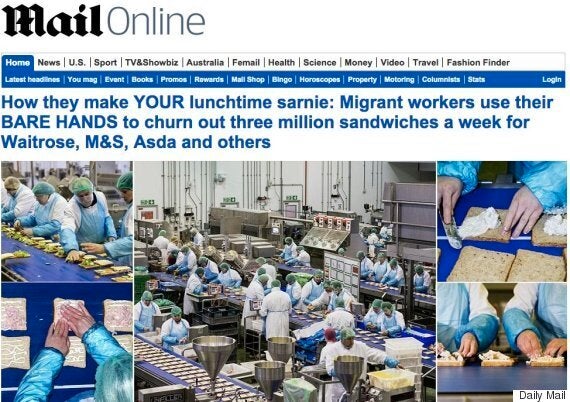 And they were migrant workers.
Despite there being no laws on the compulsory wearing of gloves, a multitude of other hygiene paraphernalia on display and a reasonable excuse for the bare hands (it makes it easier to feel for foreign objects), Daily Mail readers were having none of it.
(Story continues after slideshow...)

Daily Mail sandwiches
Reaction elsewhere was decidedly different...
SEE ALSO:
Related