Boorish US billionaire Donald Trump lambasted Scotland's former First Minister Alex Salmond on Monday, part of a spat with the Scottish government over a proposed wind farm that the property tycoon complains would spoil the view from his luxury golf links at the Menie Estate in Aberdeenshire.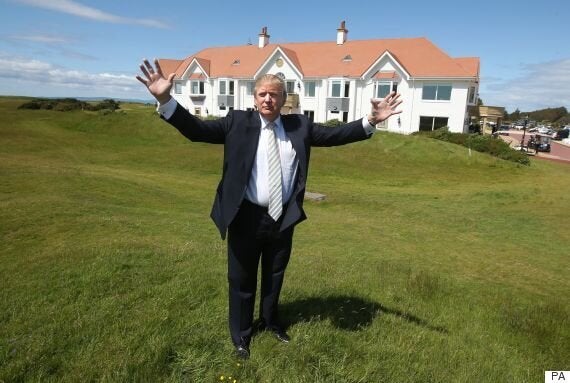 Trump poses for a picture after unveiling the multi-million pound refurbishment of the Trump Turnberry clubhouse in south Ayrshire
On Salmond, who has championed the £230 million wind farm project, Trump said he had done a "terrible thing" to Scotland. "He has destroyed some of the great beauty of the world," bellowed the 68-year-old. "Scotland is known for its landscape and I fly over Scotland and I see these windmills that are killing the birds. Alex has done a tremendous disservice to this incredible landscape."
Salmond hit back on Twitter on Monday afternoon:
WWF Scotland director Lang Banks said: "Having lost yet another court case, it's now time for Trump to move on and stop trying to frustrate Scotland's ambition to create clean power and green jobs."
When asked whether he would be standing as a Republican candidate in the US presidential election, Trump said he would be "meeting lots of people at Trump Towers on June 16" to make an announcement, one that he promised would be "very interesting" and "make a lot of people very happy."
Speaking to Sky News, Trump said that were he to run, he would be able to "make America great again," adding that he had a "lot of political experience" from his business dealing all around the world. On policy, he said he would "build up the military… and end Obamacare, which is a total disaster."
Trump, who bought the Turnberry resort last year, has financed a £6.5 million refit to the clubhouse, with further upgrades scheduled, including improvements to the course and a makeover of the hotel.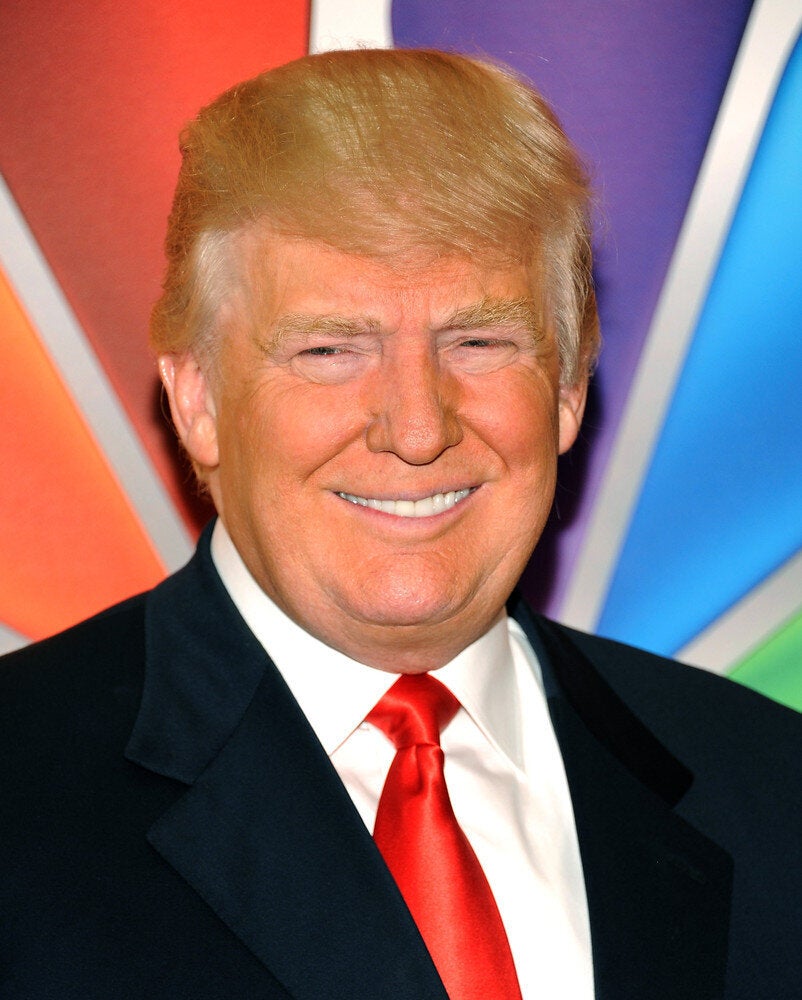 Donald Trump's Hair