An apologetic Elton John consumed a hearty slice of humble pie after bringing a female steward to tears at a concert during the weekend.
Sir Elton was performing at Gloucester's Kingsholm Stadium on Sunday when he took exception to stage staff for trying to prevent members of the audience from waving their arms and thus blocking the view for other concert-goers.
Not a happy bunny: Elton John
"These people have come to hear music and if they want to put their hands in the air let them. This is not fucking China, so piss off. You've got a fucking uniform on and you think you're Hitler and you're not. You can piss off! I mean really. Don't have any sympathy with her, this is a concert ok?"
Shortly after the woman he had singled out walked off stage crying, the father-of-two had an apparent fit of conscience and delivered a rambling apology.
Still seated at his piano, he said: "I do apologise, whoever told the stewards to be restricting that, that's their fucking fault and not hers.
"So I apologise to her and I would be willing to apologise to her face. So if she comes up now I'll give her a big hug, come on. You're doing your job. But it's so frustrating, if people want to wave their hands don't tell them to stop. It's a musical event."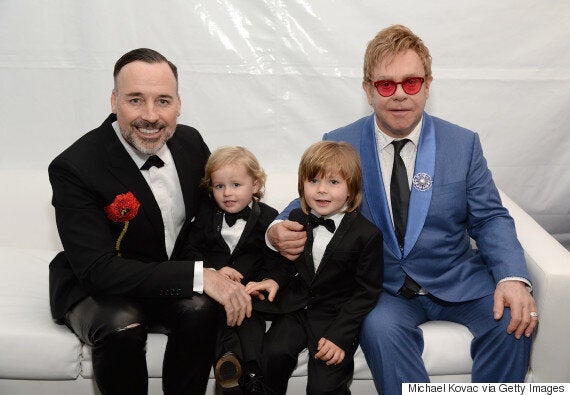 Sir Elton with his husband David Furnish and their children Elijah Furnish-John, Zachary Furnish-John
It must have done the trick – for the steward in question returned on stage to receive her hug and share the 68-year-old's piano stool as he sang Yellow Brick Road.
In March he announced he would be boycotting Italian designers Dolce & Gabbana after their controversial comments on same sex families.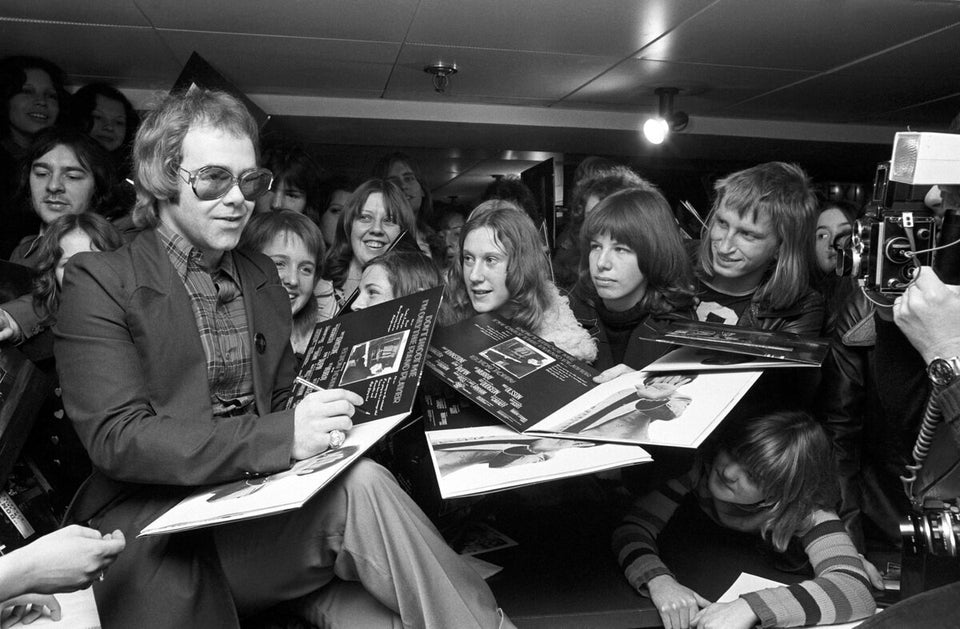 Elton John: Rare Early Years Photos