Hundreds of bloodthirsty Hobbit fans came together over the weekend to take part in a re-enactment of the 'Battle of Five Armies' in a forest near the town of Doksy in the Czech Republic.
A vast army of elves, men and dwarves joined alliances to fight against goblins and wargs.
Organiser of the event Satrif told us ' This year 900 players participated at B5A, The first 'Battle of Five Armies' was organised 2000 which had about 50 participants since then numbers have grown.
The peak came after the Lord of the Rings movies, when B5A reached 1100 participants. And in the last few years around 850-950 players have taken part each year.'
If you missed your chance to be cast as an extra in Peter Jackson's trilogy, 'The Hobbit' fear not this may be just the thing to see out your lifelong Tolkien pipe dream.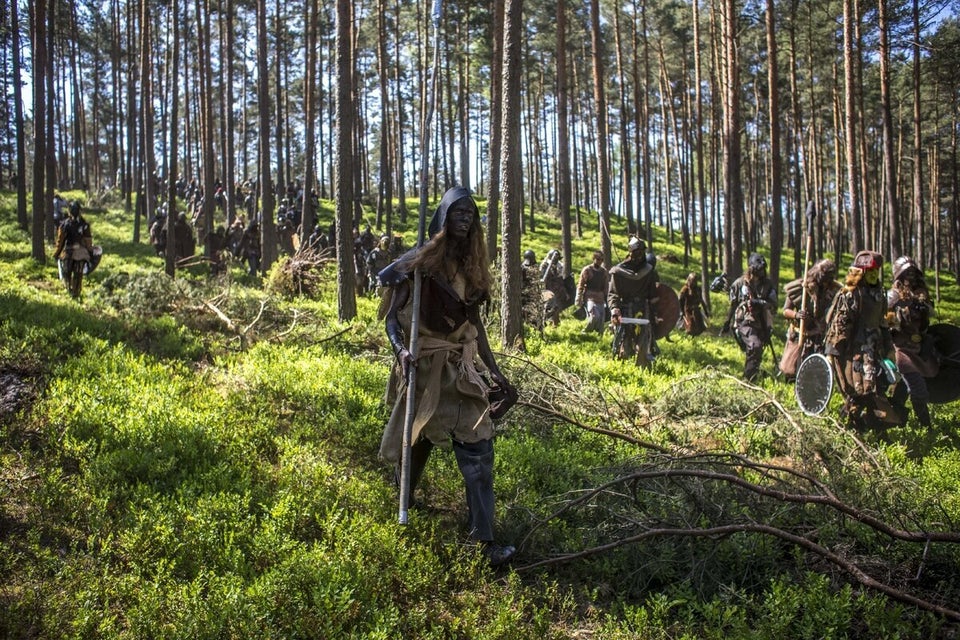 Battle of Five Armies Re-enactment