Plus size model Tess Holliday has once again stuck two fingers up at society's beauty standards. And this time she's showing the world exactly what it takes to get 'a bikini body': simply put a bikini on your body, duh!
Holliday, who is 5'5" tall and a UK size 24, recently became the first model of her size and height to be signed to a major modelling agency.
She started the #effyourbeautystandards, which encourages women to celebrate their bodies, whatever their shape. It started in 2013 and now has more than 750,000 posts (and counting).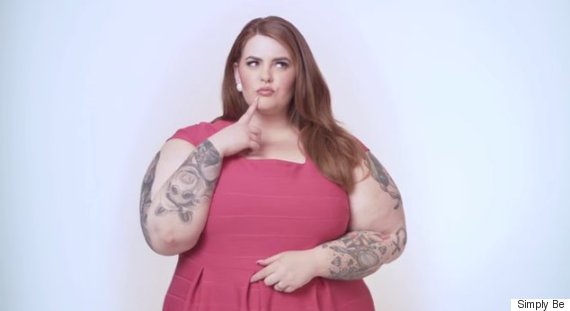 Now Holliday has teamed up with Simply Be for their #SimplyBekini campaign to encourage women to be more body confident this summer.
"I hope #SimplyBekini inspires women to love themselves and their wobbly bits. All women need to do to get a bikini body is to put a bikini on, then they're ready to hit the beach," says Tess.
"There is no such thing as a perfect body and the hardest barrier for women to overcome is themselves. And no wonder, considering the skinny body ideals that are portrayed widely across the media today."
Holliday recently posted this bikini photo to her 838,000 followers
Since signing to Milk Model Management in January, Holliday's profile has rocketed and she is now one of the most recognisable plus-size models in the industry.
And she certainly doesn't shy away from speaking her mind. After being trolled in a recent column by Katie Hopkins, Holliday snapped back, telling HuffPost UK exclusively: "I don't even know who she is... So why do I care what she says about me or my body? She needs a therapist and a big fat hug from the sounds of it."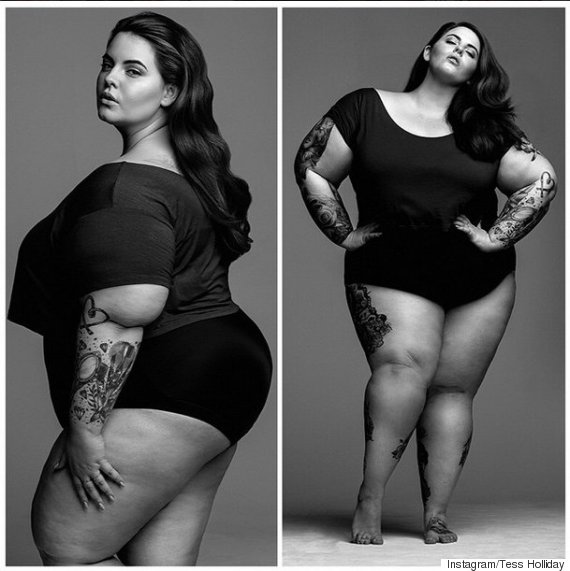 Holliday in her first agency shoot for Milk Model Management
Earlier this year, Tess told HuffPost UK Lifestyle that she works out with a trainer four times a week, walks, swims and hikes, but she still receives "sometimes hundreds" of negative comments on a daily basis.
She explained: "I understand not everyone understands what I'm about. But to me it's such a simple concept. It's all about loving your body regardless of your size and chasing your dreams."
"Everybody deserves to be happy but for some reason the fact that I happen to be plus size and happy seems to bother people. It's odd really."
To those women who experience negative body image issues, Tess's message is firm: "Surround yourself with positive, like-minded people who support you. It's crucial to your happiness and well-being. Never compare yourself to others and celebrate what makes you, YOU."
[H/T Metro]