Two murderers behind a "Shawshank Redemption"-style breakout which involved them using power tools to cut through steel walls and pipes, remain on the loose, after taunting guards with a note saying "have a nice day" as they fled.
David Sweat, 34, and Richard Matt, 48, escaped from the Clinton Correctional Facility in Dannemora, New York, some time between Friday and Saturday morning and left the cheeky note, containing a crude Asian caricature, on a steam pipe they cut open.
The men's escape, the first from the maximum-security portion of the prison, which was built in 1865, has been described as a "crisis situation" for the state. According to CNN, the U.S. Marshals Service issued federal arrest warrants Sunday, amid fears the men "could literally be anywhere".
Sweat was serving a life sentence for killing a sheriff's deputy in 2002, and Matt, was jailed for 25 years to life for kidnapping, killing and dismembering his former boss in 1997.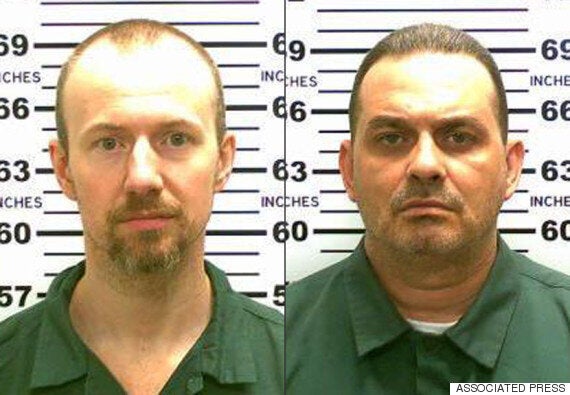 Murderers David Sweat, left, and Richard Matt, escaped from a prison dubbed 'Little Siberia', in Dannemora, New York
Prison officials found the inmates' beds inside the 150-year-old prison stuffed with clothes on Saturday morning in an apparent attempt to fool guards making their rounds.
Investigators said the inmates cut through the steel wall at the back of their cell, crawled down a catwalk, broke through a brick wall, cut their way into and out of a steam pipe, and then sliced through the chain and lock on a manhole cover outside the prison.
To escape, the inmates had to cut into the steam pipe then shimmy "some distance," officials said, before cutting themselves out again. Their escape route was similar to that depicted in "The Shawshank Redemption," the 1994 adaptation of a Stephen King story about an inmate's carefully planned prison escape.
The men may have had assistance outside the prison, investigators believe, perhaps meeting up with someone who helped them leave the area. It is thought the killers may have escaped into Canada or headed to another state.
Clinton Correctional Facility houses nearly 3,000 inmates and is guarded by about 1,400 correction officers. It is surrounded by farmland and forests and is about a 45-minute car ride drive to Montreal.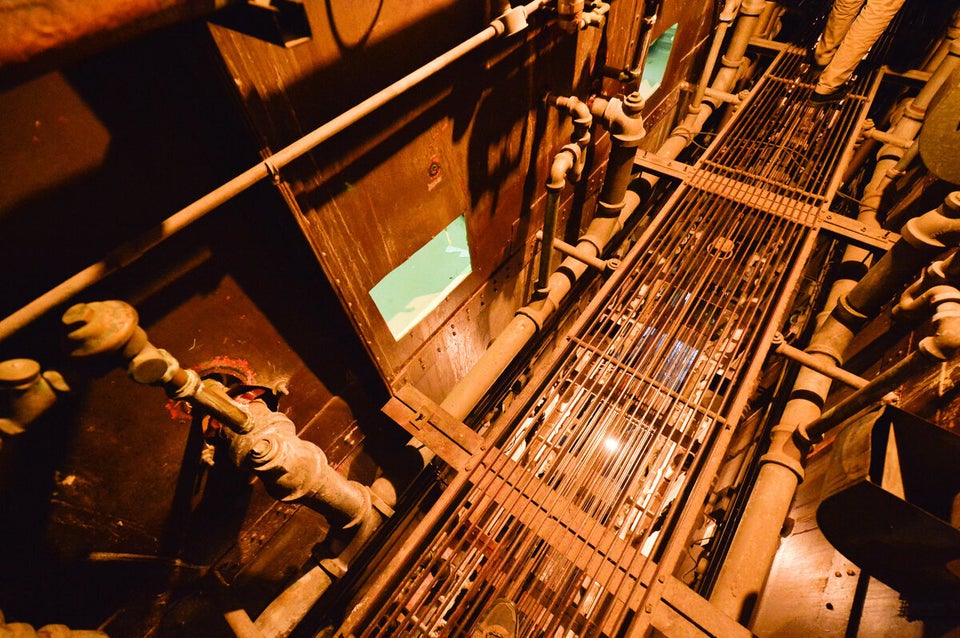 Shawshank Redemption-style prison break
The inmates escape tools are thought to have been obtained inside the prison, authorities have said.
Governor Andrew Cuomo said the escape from the prison dubbed "little Siberia" was "sophisticated" and announced a £65,000 reward for information leading to the men's capture.
He said: "These are killers. They are murderers.
"There's never been a question about the crimes they committed. They are now on the loose, and our first order of business is apprehending them."
Officials gave no details on how the men managed to avoid detection while cutting their way out.
"They had to be heard," Cuomo told ABC's Good Morning America.
He said once the inmates are found authorities will "go through the exact details of what they did and how they did it to ensure this never happens again".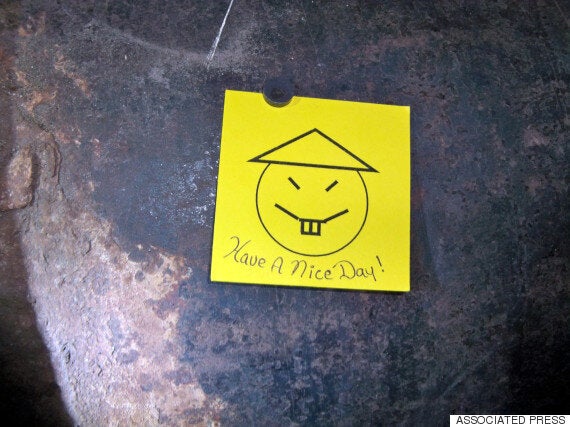 The men taunted authorities, leaving the above note on a steam pipe they cut open
Authorities set up roadblocks and brought in bloodhounds and helicopters in their search for the men. The FBI are among 250 law enforcement officers involved in the search, which saw officers fanning out around the prison, about 20 miles south of the Canadian border, following up on some 150 tip-offs
Cuomo said: "This is a crisis situation for the state.
"These are dangerous men capable of committing grave crimes again."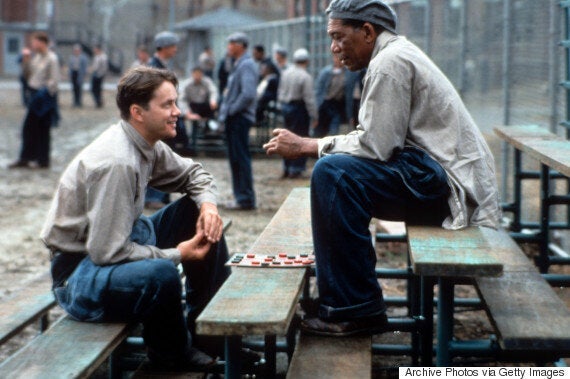 A scene from the movie Shawshank Redemption, featuring Tim Robins and Morgan Freeman
Acting Corrections Commissioner Anthony Annucci said an inventory of prison tools had so far shown none missing and he was in contact with contractors who were doing or had done work at the prison.
Martin Horn, former commissioner of the New York City Department of Correction and a professor at the John Jay College of Criminal Justice, said prison breaks are not common.
He said: "Prison escapes are a relatively rare event.
"That tells you that a great deal of planning is involved because it's not an easy thing to accomplish."
Horn, a former secretary of corrections for the state of Pennsylvania and a prison warden in New York state during the 1980s, said the two inmates had to "obtain some fairly sophisticated tools," either from the prison, which he said maintains an inventory of their tools - "every pair of scissors, every wrench, every power tool" - or from an outside contractor.
But he said many questions remain, among them how long it took to prepare for the escape, the kinds of tools used, what powered them, why no one heard the noise and how the prisoners hid the holes they made.
Horn said: "Clinton is as secure a prison as you'll find anywhere in the United States.
"If it can happen at Clinton, it can happen anywhere."