Getting up on stage for a performance is probably one of the most nerve-wracking things your child will experience.
But not for Johanna Colon.
The sassy six-year-old was in her absolute element performing a routine to Aretha Franklin's classic song Respect, at her tap dance recital.
Johanna mother, Elissa Colon, told ABC she would describe her daughter as "feisty" and "bubbly", and we totally agree.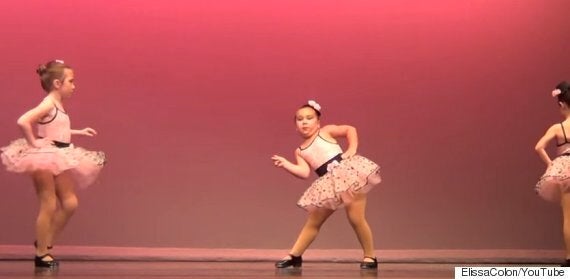 The video starts with Johanna on stage between two other dancers. She is full of attitude, with her fingers pointing, hips moving and bold facial expressions.
The other girls on stage are cute, but it's Johanna who leads the crew - remembering the moves, perfecting her movements, and staying right in the zone.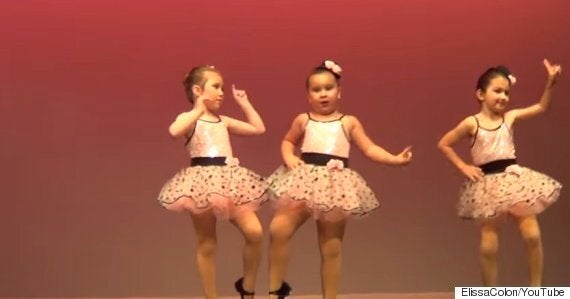 But the BEST part of her recital is when the most famous part of the song comes on, and Franklin sings "R-E-S-P-E-C-T" - Johanna drops to the floor right on the beat.
She sings the words then begins shimmy-ing along to the music with her shoulders and flicking her legs out as she moves to the left and right.
Johanna's parents are without doubt proud of their girl up on stage, as you hear them shout encouragement from the audience.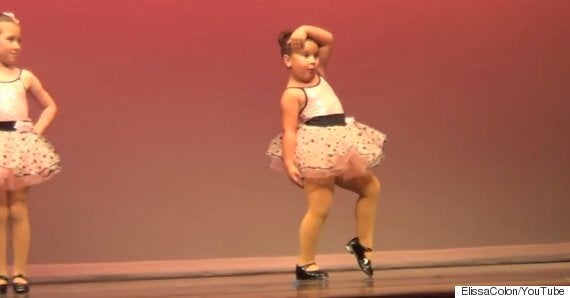 "Go on my baby!" shouts her dad when she shimmies across the stage.
And the six-year-old shows who's boss at the end of the routine, when she demands her friend on the left joins hands with her for a bow, and tells her friend on the right to march off stage.
Her mother told ABC that while JOhanna is a tough cookie on stage, her softer side comes out when she's looking after her younger brother who suffers from Hirschsprung's disease - a disorder of the bowel.
She said: "She's very sweet and very kind - she spends a lot of time taking care of [her brother] and visiting him in the hospital.
"Dance is where she gets to let loose and enjoy herself."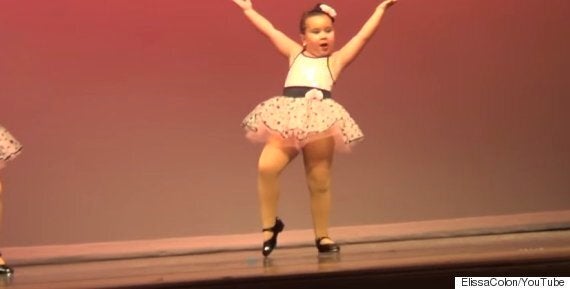 You've gotta love them, haven't you?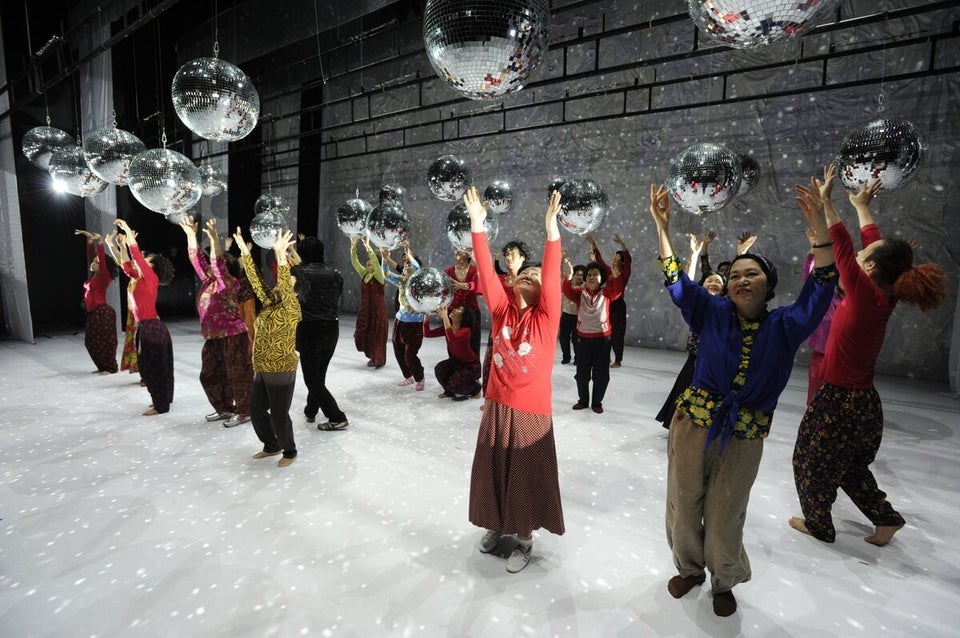 Dancing Mothers