Lord Janner, the peer who was controversially not charged with alleged child sexual abuse, is facing a fresh allegation that he abused a child in Scotland.
The Labour Peer and former MP is accused of taking a boy north of the border in the 1970s and sexually assaulted him, the Daily Mail reported.
The paper said it would contribute to "mounting pressure" to reverse prosecutors' original decision not to charge him over historic abuse allegedly committed in the 1960s, 1970s and 1980s.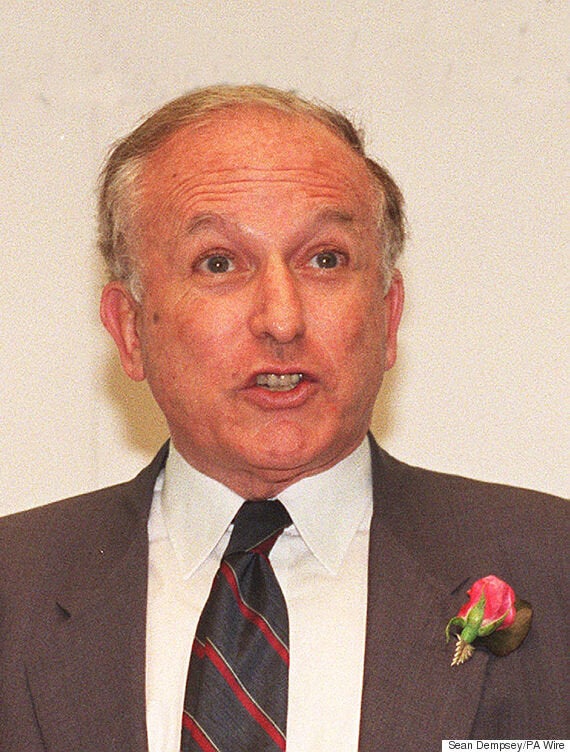 Lord Janner's advanced dementia meant he could not stand trial over child abuse allegations, prosecutors said
The decision was greeted with shock and calls for it to be reversed. A former director of public prosecutions called it a "serious failing".
Even Leicestershire Police, the force that investigated the claims and compiled the case against him, publicly condemned the decision.
Assistant Chief Constable Roger Banister said: "There is credible evidence that this man carried out some of the most serious sexual crimes imaginable over three decades against children who were highly vulnerable and the majority of whom were in care.
"I am extremely worried about the impact the decision not to prosecute him will have on those people, and more widely I am worried about the message this decision sends out to others , both past and present, who have suffered and are suffering sexual abuse."
Last month, the CPS announced it would review its decision.
Asked whether it was investigating Lord Janner, Police Scotland said its officers were looking into a historic allegation.
Detective Chief Superintendent Lesley Boal said: "Police Scotland is conducting an investigation into an historic complaint and, as such, it would be inappropriate to comment.
"Police Scotland is absolutely committed to preventing all forms of child abuse and to keeping children safe while bringing perpetrators of abuse to justice, regardless of the passage of time."
Lord Janner may still be called to give evidence by Justice Lowell Goddard, the New Zealand judge leading an independent inquiry into child sex abuse linked to Westminster.
She has said the inquiry would investigate claims against Lord Janner.
Lord Janner has denied the allegations against him.
Before the decision not to prosecute was announced, Janner's daughter, Rabbi Laura Janner-Klausner, told The Huffington Post UK that she and her family had suffered anti-semitic abuse over the claims.
She said: "It has been dire. The Janner family has experienced the most putrid, toxic anti-Semitism. It is extreme stuff. It is beyond comprehension. Vile, vile fascist anti-Semitism."