An industrious octopus has been caught on video appearing to carry two halves of a coconut across the ocean floor.
The medium-sized species was filmed by a diver in Lembeh, Indonesia, in April.
The species is best known as the 'coconut octopus' because of its habit of using palm fruits and shells to protect itself.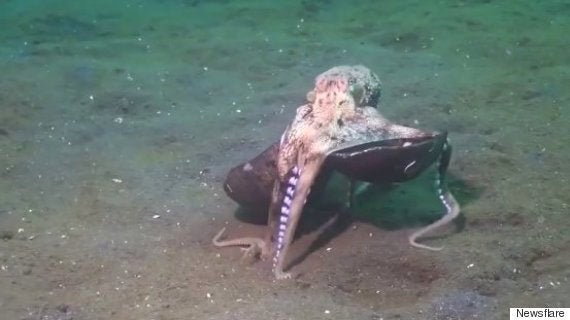 An octopus scurries across the ocean floor with a coconut
"It comes down to amazing dexterity and co-ordination of eight arms and several hundred suckers."
This compelling footage will surely not be the last to emerge of these multi-talented molluscs who will no doubt continue to stay safe by hiding in the shells for the forseeable future.