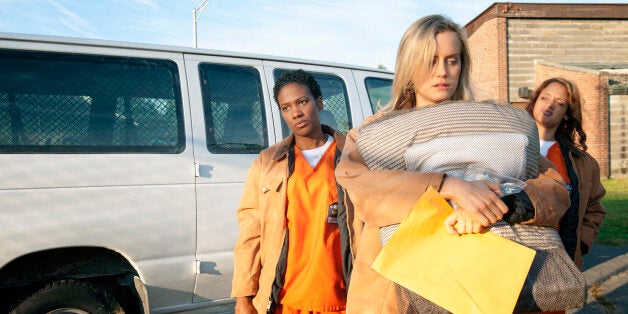 The way we see it, the world is divided into two types of people. Those who are excited for the third series of 'Orange Is The New Black', arriving fully-formed on Netflix later this week… and those who've still never seen an episode.
The third, harrowing alternative (people who've seen 'Orange Is The New Black' and aren't excited) is something we're not even considering.
For the ones who are yet to bring the joy and drama of 'OINTB' into their lives, we imagine the next few weeks is going to bring them a whole world of dread, as they dodge spoilers on social media - and in real life - that will be lurking around every corner.
So rather than housing yourself in a bunker for the foreseeable future until you've finally seen every episode, why not catch yourself up now, with our helpful guide to series one in GIF form...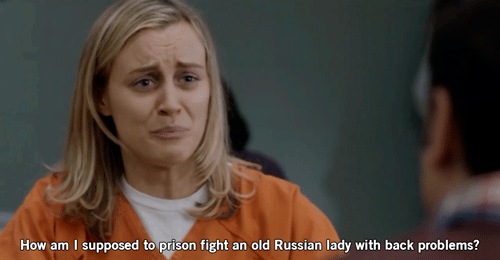 'Orange Is The New Black' Season 1 In Gifs
Series three of 'Orange Is The New Black' makes its debut, exclusively on Netflix, on 12 June.
Related