A large study on parental age and autism revealed teenage mothers and older parents are most likely to have children with autism.
Couples with large age gaps were also more likely to have children with autism.
The study involved more than 5.7 million children in five countries and was published in the journal Molecular Psychiatry
However, an expert at the National Autistic Society (NAS) has urged parents "not to worry".
Dr Judith Brown, Head of Autism Knowledge and Expertise, told HuffPost UK Parents: "This is a substantial piece of research with a large sample size which adds to our understanding of the complex causes of autism.
"However, we urge parents and those thinking of starting a family not to worry unduly about these research findings or allow them to affect the decisions they make."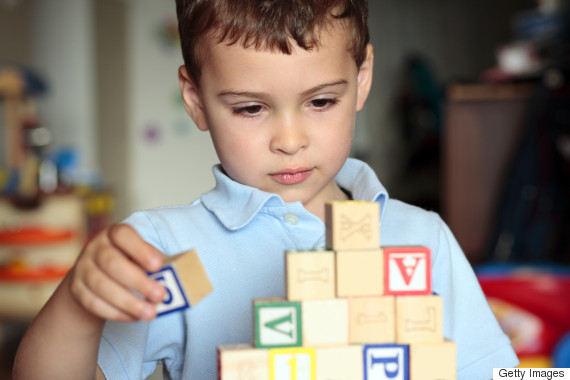 Researchers looked at autism rates among 5,766,794 children - including more than 30,000 with autism - in Denmark, Israel, Norway, Sweden and Western Australia.
Co-author of the study, Dr Sven Sandin, of the Icahn School of Medicine in New York, said: "After finding that paternal age, maternal age and parental-age gaps all influence autism risk independently, we calculated which aspect was most important.
"It turned out to be parental age, though age gaps also contribute significantly."
However Dr Brown said the study was not definitive, and there were a number of confounding variables that were not explained.
"More research needs to be done before any definitive conclusions can be drawn," she added.
"We still don't understand the full causes of autism, a lifelong condition which affects more than 1 in 100 people in the UK.
"But evidence suggests that autism does not result from a single cause and is rather a complex story of genes interacting with other genes, combined with environmental factors."
SEE ALSO:

This Is What Really Causes Autism, According To New Research

Why Hearing My Son Giggle Will Be the Greatest Gift to Me This Mother's Day
In the study, mothers over 40 had a 15% increased risk of having a child with the syndrome, compared to those who were in their 20s, and rates were 66% higher in children of fathers over 50.
Meanwhile children born to teenage mothers were 18% more likely to have autism than children born to women in their 20s.
But researchers could not explain why these variables increased the chance of a child developing autism.
Dr Sandin said: "Although parental age is a risk factor for autism, it is important to remember that, overall, the majority of children born to older or younger parents will develop normally.'