The SNP has been mocked in the House of Commons after one of its MPs locked himself in the toilet during a key vote on the European Union.
On Tuesday night Angus MacNeil walked through the wrong door when attempting to vote against Government legislation to secure a referendum on Britain's membership in the European Union.
But the MP for Na h-Eileanan an Iar, who was chatting to politicians from rival parties, was unable to re-join his SNP colleagues trotting through the "no" lobby as the doors are locked behind. He then hid.
Labour wasted no time lampooning the unfortunate MP last night - and Conservative Scottish Secretary David Mundell joined in when facing a grilling from the SNP during Scottish Questions in the Commons.
Mr MacNeil, first elected in 2005, today laughed off the incident - claiming Tory and Labour MPs were pestering him to support their campaigns for top Commons jobs, and that others have taken similar action to avoid voting the wrong way.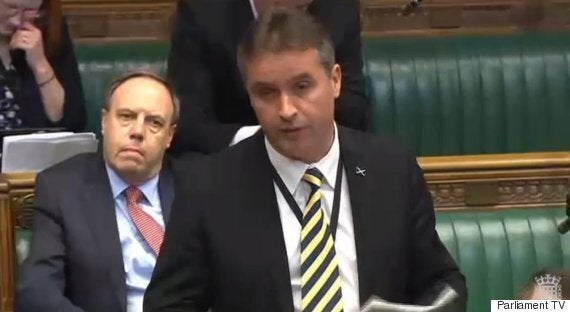 Angus MacNeil: "I've been telling my new colleagues this is an easy way for media attention."
Answering a question from Labour, Mr Mundell made reference to an apparent reluctance among the SNP for Scotland to take full control of tax and spending powers from Westminster.
He said: "Certainly if we have any votes on full fiscal autonomy we may have to ensure that the toilets are enlarged because I suspect that all SNP members will want to lock themselves in so that they can absent themselves on an decision."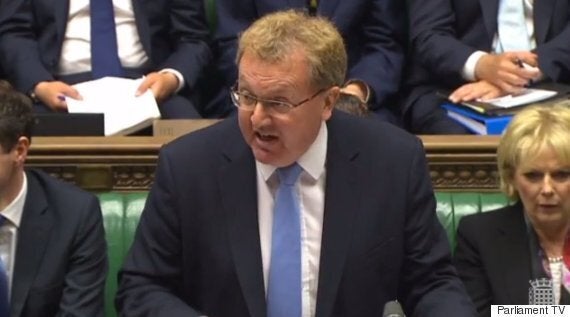 David Mundell: "We may have to ensure that the toilets are enlarged."
The SNP tabled an amendment to derail the EU Referendum Bill, which was voted down in the Commons. But Mr McNeil found himself in the wrong lobby during a vote on the legislation in full, which was passed by 544 to 53 votes.
He told BuzzFeed News: "I've been heartened by the number of Tory and Labour MPs who have told me they've done the exact same thing.
"Sometimes the only thing you can do in the wrong lobby is lock yourself in the toilet and just laugh.
"What this really demonstrates is the keenness of the Labour and Tories to get SNP support for particular chairs in the House of Commons, to the point that they will distract the SNP into the wrong lobby."
He added: "I've been telling my new colleagues this is an easy way for media attention. If they ever feel ignored just hop into the wrong lobby."