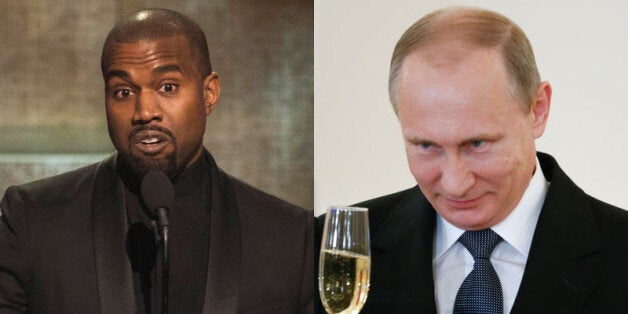 So you think you know your Russian President from your hip-hop superstar? Think again... From what we can tell, the only difference is Kim Kardashian.
This unlikely duo have more in common than you could imagine - mainly their astonishing self-confidence and love of God.
We've rounded up a glorious selection of quotes from Vladimir and Kanye, and all you need to do is guess who said it...
Related