Never-before-seen footage has been released of missing pilot Amelia Earhart, shot just before she took off on her last ever flight.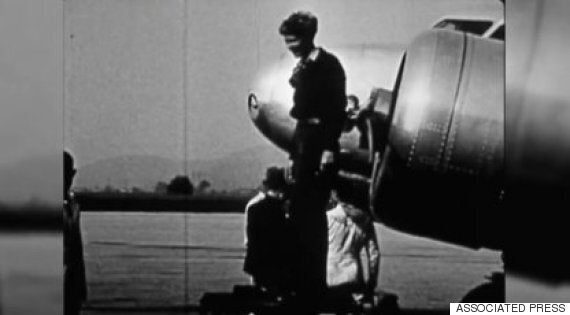 Footage found of Earheart, explorer and pilot who disappeared in mysterious circumstances
The three minute film, from 1937, was released by Douglas Westfall - who identifies the photographer seen in the video as Al Bresnik.
Al was Earheart's photographer and the film reveals his last ever assignment with the soon to be missing explorer.
The shoot took place during Earheart's last expedition, when she stopped off in Hawaii.
A minor incident had delayed her journey, meaning a pause in the Central Pacific was necessary for her plane to be rebuilt.
The footage shows a confident Earheart, striking a pose, oblivious to the tragic journey ahead of her.