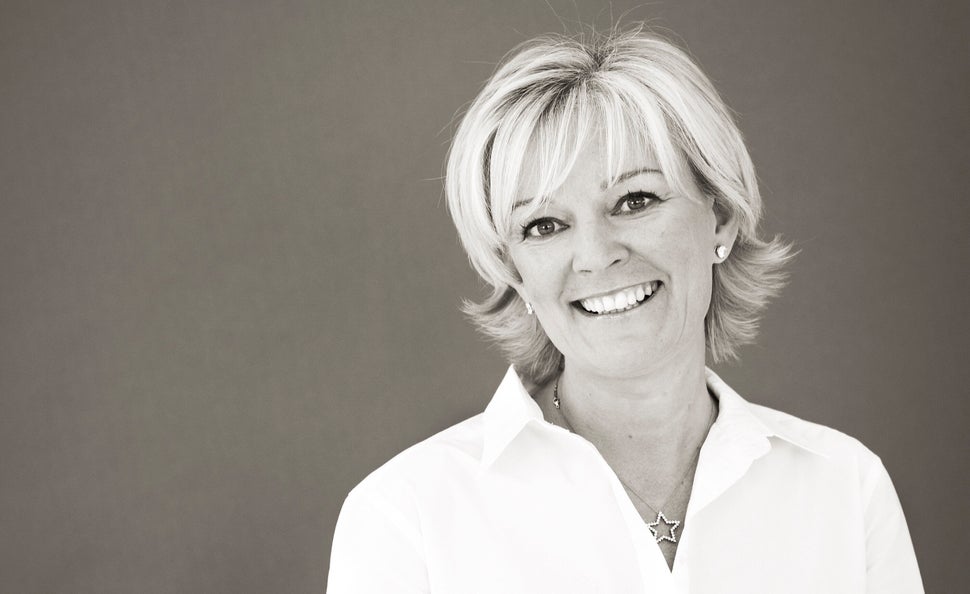 When people think of Jo Malone they think of cream boxes tied with a black and silver grosgrain bow. They think of Christmas presents and anniversary gifts; of their favourite fragrance, whether that's Lime, Basil and Madarin or Nutmeg and Ginger; of luxury, indulgence and comfort.
Far fewer people think of the woman behind the brand, the passionate perfumier who now has very little (read: nothing at all) to do with Jo Malone London. In 1999, five years after she opened her first store, Jo sold the company to Estée Lauder for "undisclosed millions" and, in 2006, she stepped down as creative director and chairwoman after she was diagnosed with an aggressive form of breast cancer. (She has since had the all-clear.)
For five years Jo was contractually obliged to stay away from the industry. And in 2011 she announced her homecoming to fragrance with her latest venture, Jo Loves, a fragrance company which continually reinvents the cosmetics wheel.
"Fragrance is where I belong," she tells HuffPost UK Lifestyle. "I love to build, I love to create - I'm a shopkeeper, I'm a creator, I'm all these things. It gives me the ability to be able to do that."
"I love fragrance and fragrance loves me," she adds, poetically. "It's a love affair that I will never walk away from again, no matter what. Because it makes me unbelievably miserable not creating it."
For Jo the fusion of sentiment, memory and fragrance is nothing new. She has synaesthesia - a rare, yet harmless neurological condition that affects sensory perception, often fusing two or more of the senses to work in unison.
"I see in smell, I hear in smell, I feel in smell," she says. "I didn't learn to do it, I don't think about it - it just happens. My red scarf, I can smell it. The green grass, I can smell it."
It's difficult for those without the condition to get their head around, so when pushed further she turns to music to offer an analogy: "I hear this tune in my head, so I take all of the notes and memorise them. Then I play that tune back in my head and I can smell it again... and then I go away and recreate it."
Now, Jo talks fondly and openly about her unusual "gift", as she describes it, but she hasn't always been so at ease with her aptitude for scent.
"I think that all those years ago I was definitely frightened of seeing something and smelling it," she says. "It was very unusual and I used to be scared of it, but I'm not scared anymore."
Each of her creations represent something dear to her. She created Amber and Lavender, one of the spicier of the Jo Malone London fragrances, to symbolise her husband, Gary, with whom she set up Jo Malone London and, later, Jo Loves.
"It represents the man I love," she says. "It was about creating his character: warmth, edginess, comfort."
Pomelo, her first fragrance for Jo Loves, captured a serene moment on holiday ("the fresh white towels rolled up on the sunbeds, the infusion of cooking coming out from the restaurant") and represents a "second chance" with fragrance.
She says coming up with her comeback fragrance "didn't happen naturally".
"Could I create a fragrance? Yes, of course I could. Could I create something that could stand the test of time? No. They were just notes or chords and nothing felt like me anymore," she says.
"It took me a couple of years and Pomelo, she just whispered in my ear. She's like my best friend. I've got it on now, I wash my floors with it, I wash my dog with it. It's one of those fragrances that I feel gave me a second chance."
She speaks about all of her fragrances with such affection: "I do look at them as personalities, I have a connection with them. When you've created something you feel that connection - because they are so emotional they feed me with emotion. "
One of her greatest pleasures is creating something brand new, being first to smell it and, above all, first to wear it.
After all, she says: "I'm brilliant at this, I know I am. I'm not big headed, but I can create fragrance like no one else in the world."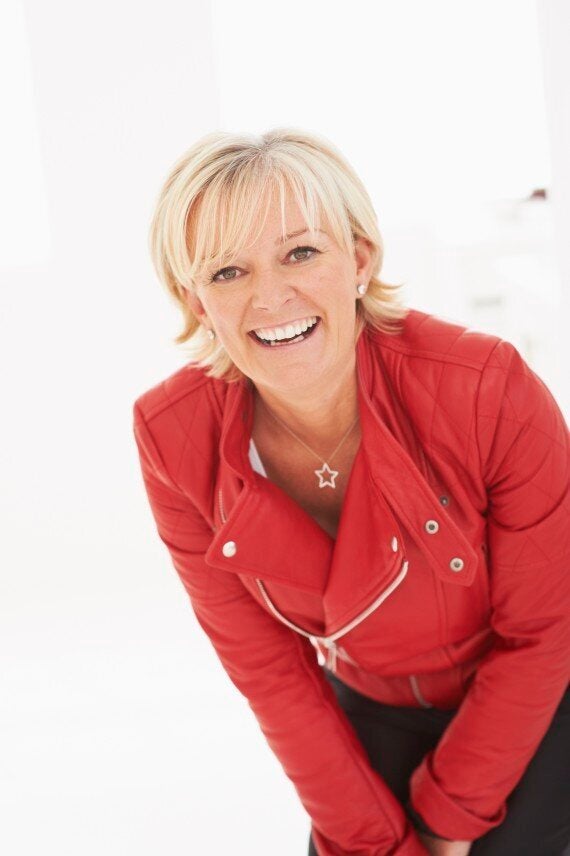 Her latest innovation is the Candle Shot, which allows customers to create a bespoke candle by combining two fragrances of their choice.
The Candle Shot is three years in the making and currently patent-pending. "It is probably been the most complex thing I've ever done," she says.
First customers choose a base fragrance, then they choose a different scented shot, step three put your candle shot in the base, lighting the underside of the shot to allow the base and shot to fuse together.
Sounds simple enough, but Jo says the difficulty came when choosing the wick and candle wax. "The secret behind it is the wick and the candle wax, we were doing for first time. Every time you burnt a wax or put two together it wouldn't throw the smell - every hurdle that to do with candles was there."
The experience of choosing the fragrance is quite unique, almost luxurious. Sat in the Candle Studio, customers paint each of the four base fragrances on separate blank canvases, sampling each to choose their favourite. Then the paint the remaining scents to choose a shot fragrance.
But it's not as simple as putting two fragrances together, the way the Candle Shot burns means that the scent ebbs and flows depending on which point of the candle is burning - at the beginning you get more of the shot fragrance, by the end of the candle, you'll get more of the base fragrance.
"Unlike when you're looking for a fragrance on your skin, with a candle you're looking for that interplay with fragrances - for that pull and that play with fragrance. Otherwise it becomes too predictable and just smells like a home candle and what you want is to smell the mint, petitgrain, you want to smell the diversity."
The Jo Loves store is located on Elizabeth Street, London, where Jo had her first job as a florist aged 16.
"Still to this day, I remember the subtle scent of tuberose and lilies, freesia and roses, alongside crushed green stems on the floor and the smell of twine and brown paper," she writes on the Jo Loves site. "Thirty years later, life has unexpectedly taken me full circle."
Jo left school at 15 after her mum suffered a stroke and she needed to stay at home, in Bexleyheath, Kent, to support her. Later, while working in Elizabeth Street, her mum fell ill again, and Jo quit the florists to return home and help run her mother's cosmetics business. It was there that she learned to become a facialist, brewing her own natural concoctions at her kitchen table using three plastic pots that she still cherishes to this day.
It was only when one of Jo's high profile clients threw a party and requested Jo create enough of her signature Nutmeg and Ginger oil to gift each of the guests, that the business took off. Or, as she says in her interview with Kirsty Young on Desert Island Discs, where her "feet left the ground".
To deal with the growing demand, her husband Gary suggested he quit his job and they set up shop together. They opened the first Jo Malone first store at 154 Walton Street in London in 1994.
After she sold the company to Estée Lauder, Jo remained at the helm as creative director and chairwoman.
"I've never allowed anyone to create my fragrance when I was at Jo Malone," she tells me, the formulas for fragrance were very much conceived in her head.
But when Jo was diagnosed with an aggressive form of breast cancer aged just 37, everything changed.
"I was told I should get my life in order because they didn't know how long [I had to live]," she told Young on Desert Island Discs.
When Jo called Evelyn Lauder, her then-boss at Estée Lauder, to break the news, she sent Jo on the next flight to New York for treatment.
Thankfully Jo recovered, but she decided to step down from Jo Malone London and, as per the terms of her contract, this meant taking five years away from the industry.
"During five years when I wasn't creating fragrance, I lost who I was. I lost my personality, I didn't know who I was really or what my purpose was."
But this period of exile taught Jo a lot about herself and character, offering plenty of life lessons to help her shape the future.
"I had three things left," she says.
"I have passion for an industry and a product that I don't think many people have.
"I have resilience, I know how to fight, when I believe in something I'm never gonna let go - regardless of whether someone slams the door in my face, I'll find the back door, if you build a brick wall, I'll burrow under it. I'll always find a way if I believe in something.
"And I am unbelievably creative and it is the creativity within me that will change the world again."
It is through Jo Loves that she is able to flex her creative muscles to the fullest. When opening the store Jo wanted to create a fragrance brasserie, where customers can have tapas-style experiences and watch the world go by, now "consumers become the artist and creator" with the new Candle Shot Studio.
Empowering people through creativity echoes Jo's work with The Great Campaign, an international promotional campaign showcasing British talent, for which she is an ambassador for creativity.
"We travel round the world with fashion designers, music, technical designers - everything from every walk of life. We set up and show the world how great Great Britain is. I'm not there to promote Jo Loves. I'm there to promote creativity, being an enterpreneur and my country."
In short, no two days are the same for Jo. When asked to describe a typical day, she laughs: "I wake up and I go to sleep, that's about all that's 'typical' in my day."
Then again, she doesn't want a typical day.
"My life is like a Picasso painting, there is always something obscure or abstract and I welcome that."
Although sometimes she says she finds it difficult to balance work and family life.
"Some days are very hard when you're trying to balance being a mum, because ultimately that's my most important job," she says. "Often I'll be doing a big speech and I'll have a thousand people around me and I'll be thinking: 'What are we going to have for dinner? Did I remember to get the pork chops out?'"
Family life is crucial to her success and she describes her husband Gary as her épée. The couple have worked side-by-side to build the two fragrance empires, Jo handles the creative elements while Gary looks after the financial side of things and, more recently, strategy.
They're incredibly close: "We've been married over 30 years and he is still my best friend, my soul mate, the person I trust."
As far as the future goes, Jo is sure about what she wants from her life and career.
"It's not just about success, because I've known failure as well as success, but it's about contentment and thinking wow, I belong here. And while I realise that I can never not create fragrance again, because it makes me very unhappy, I want the next part of my life to be very fulfilled - I want purpose to love what I do and love where I am."
Related