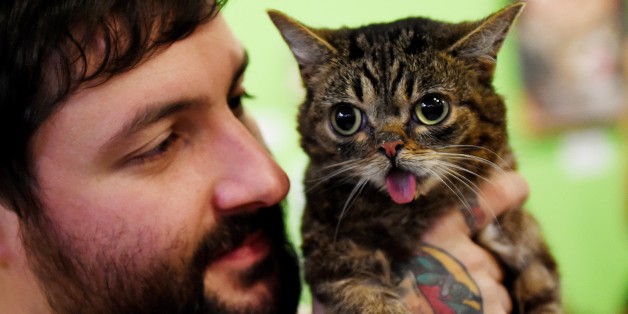 MARK RALSTON via Getty Images
Lil Bub, aka Lillian Bubbles, took the internet by a storm a few years ago thanks to her loveable little face and sticky-out tongue.
Her parents have made her into an Instagram sensation, giving Grumpy Cat a serious run for her money.
And now she has a baby brother, it's almost too much cuteness for us to handle.
So this is Lil Bub...
And this is Lil Bub's dad...
This is Lil Bub's new brother, Rosco...
Rosco and Lil Bub get on pretty well, and Lil Bub's settling into the big sister role comfortably...
She's even getting used to heading on trips with the baby in tow...
A perfect example of how excited and active BUB gets on trips. Check out the vertical on BUB!

Posted by Lil Bub on Tuesday, 9 June 2015
SEE ALSO:

Vine Of The Day: Lil Bub Meets Grumpy Cat