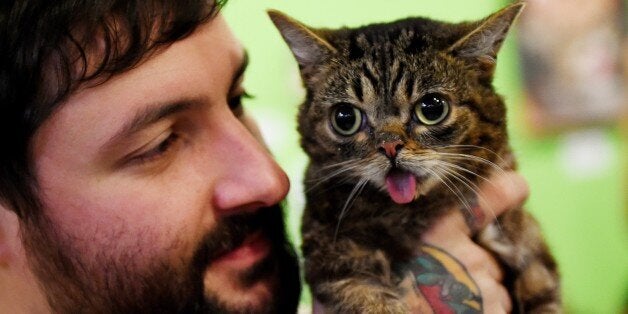 And now she has a baby brother, it's almost too much cuteness for us to handle.
And this is Lil Bub's dad...
This is Lil Bub's new brother, Rosco...
Rosco and Lil Bub get on pretty well, and Lil Bub's settling into the big sister role comfortably...
She's even getting used to heading on trips with the baby in tow...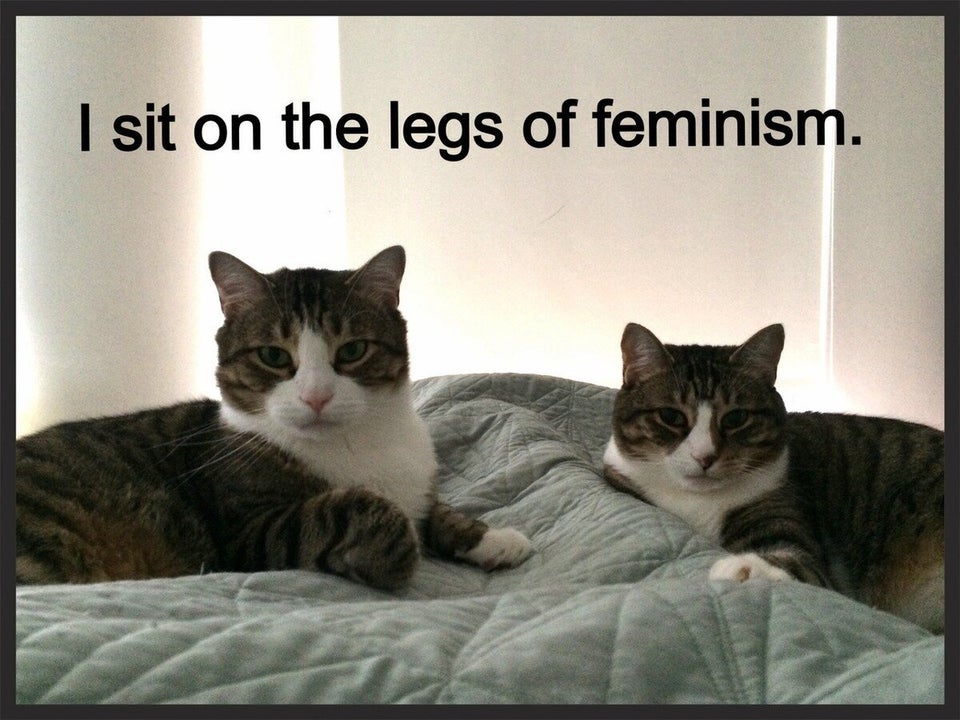 Cats who don't need feminism