'Love Island' has been hit by fix claims, after it emerged that two of the contestants knew each other in the outside world.
SEE MORE:
So far this series, viewers have seen Playboy model Hannah Elizabeth and builder Jonathan Clark getting along like a house on fire since entering the 'Love Island' villa last weekend, though it turns out that could be because they have more of a history than anyone realised.
Although the couple admitted to having seen each other around various Essex nightspots, a photo dating as far back as last January on Hannah's Twitter page shows the pair of them posing together at a club in Epping, alongside the caption: "Seen r Marbs boy."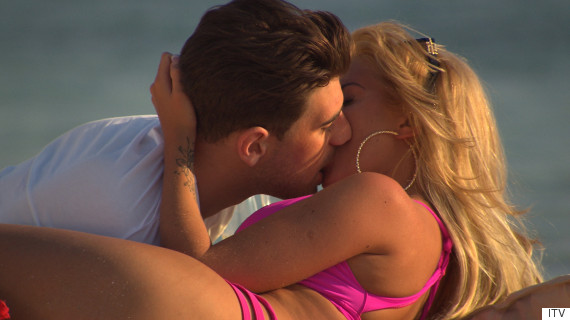 Hannah and Jonathan
A source told The Sun: "Hannah and Jonathan have known each other for quite some time and have a lot of links to each other in Essex and Marbella."
A representative for the ITV2 reality series has even stepped in to clarify the nature of the pair's relationship, admitting that although they had met before the show, neither of them knew the other would be taking part.
The spokesperson said: "The opening episode of 'Love Island' featured a scene in which Jonathan acknowledged in the Beach Hut that he had met Hannah before the show.
"Both of them live and socialise in Essex and Hannah was a Sugar Hut Honey.
"As far as we are aware, neither knew of the other's involvement in Love Island until they met in the villa."
Thanks to his close relationship with Hannah, who he was coupled with on the first day of the show, Jonathan can count himself a safe bet to not be eliminated, when two boys are booted out of the show tonight (11 June).
Another pair of newbies are also set to join the cast, with glamour model Daisy Muller and operations manager Naomi Ball making their shock arrivals on Thursday night.
LIKE US ON FACEBOOK | FOLLOW US ON TWITTER