Foster Huntington was a man with a great job in New York, however in 2011 he decided to leave it all behind him and travel around the US in a van.
Reaching the end of his road trip, Huntingdon decided that he was done with the city life and instead would do something a bit different. Well you can't get much more different than a giant treehouse.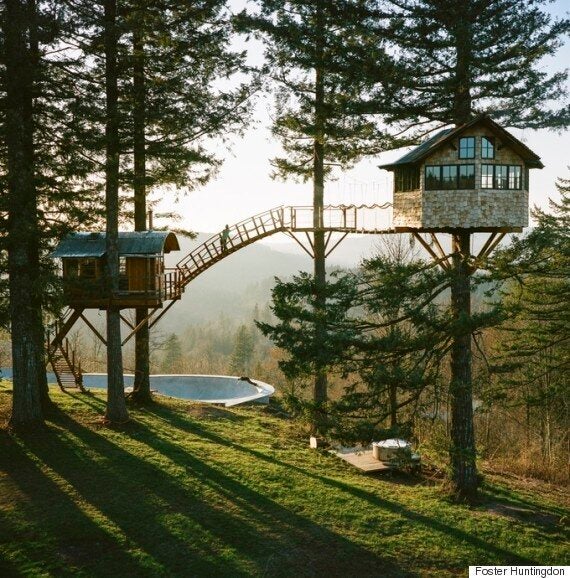 Called the Cinder Cone, it's an incredible high-rise wooden cabin that has taken a year to build. Recruiting the help of friends, Huntingdon has nearly finished his little piece of Utopia and is now looking to share what he's learnt with the rest of the world.
Consisting of a number of different 'cabins', the complex is all connected via a series of rope bridges. There's also a wooden hot tub and skate park so you can unleash your inner child.
To share his experience, Huntingdon has started a Kickstarter project for a book. Called quite simply 'The Cinder Cone', the book will describe his journey including the planning, building and finished article.
The hope is that sharing his incredible creation he'll inspire others to leave the city and go out and build their own little corner of the world.
Huntingdon still works as a freelance photographer and uses his amazing creation as a rather handy backdrop for much of his work.
Related