It seems there's a fresh hair trend cropping up every week, but Georgia May Jagger's new look is one we can definitely get behind.
Hopping on the (very bright) bandwagon of this summer's hottest beauty trend - tie-dye hair - the model headed over to Bleach London to liven up her tresses.
Differing from traditional rainbow hair, the colours are applied to blend into themselves, creating a mega ombre effect - and it's awesome!
The style has been taking the internet by storm as of late, but London's coolest salon Bleach are the official originators, perfecting the method since their Dalston launch in 2010.
1. If you're doing it at home it's easier to get a friend to help, especially with the back of the hair. Prepare all the colours first and have an old towel on hand to wipe your hands in between using colours.
2. Start at the back, take thin sections of hair and apply your first colour right to the scalp at the top. Bring it down as far as you want the colour to go.
3. Apply your second colour and smoosh it into the first colour section to make sure it blends.
4. Do the same for the next colour. Repeat the process all over the head, alternating colours and putting different combinations together.
5. For a true tie-dye effect leave some of the blonde hair in between colours so that when it's all rinsed and dry it looks like the white patches and patterns you get on a tie-dye t-shirt.
You can go as bold or as subtle as you want. For a stand-out rainbow style, temporary dyes like Bleach Super Cool Colours (pictured above) will do the job. If you want an instant wash-out colour, create dreamy pastel hues with their Hair Crayons instead (as shown in the first pic).
Want some more hair inspo? Check out the best tie-dye looks we found on Instagram: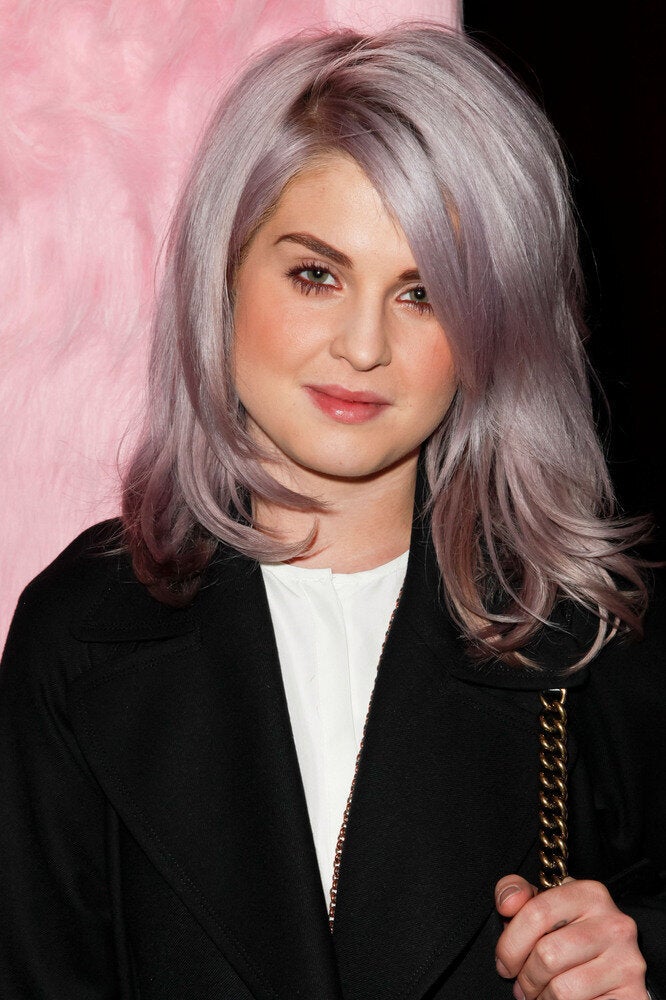 Celebs With Rainbow Hair
Popular in the Community