Gary Barlow has been unveiled as "Celebrity Dad of the Year 2015" following an open vote by the British public on icelolly.com.
The 44-year-old has three children with his wife, Dawn - Daniel, 15, Emily, 13, and Daisy, six.
The Take That star was up against other famous fathers, but managed to steal the top spot for a second time after his triumph in 2012.
He said about his win: "I'm absolutely made-up to have been voted icelolly.com Celebrity Dad of the Year 2015 and I'd like to thank everyone who voted for me."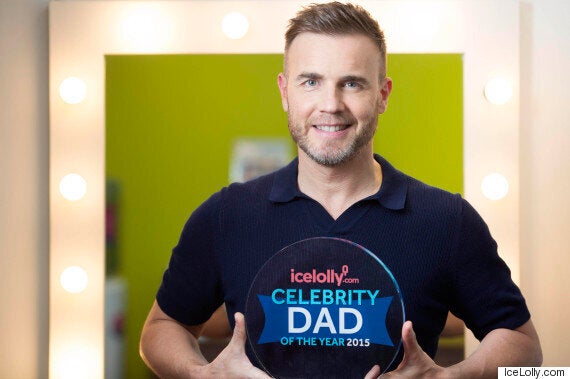 On the poll, members of the public were asked which dad they felt was doing the best job of raising his children while maintaining a busy career and life in the limelight.
Tom Fletcher, Peter Andre, Rio Ferdinand, Marvin Humes and Prince William were the other dads on this year's shortlist.
Barlow joked that winning the award wasn't a "one-time celebration".
He said: "This will go on for months I can promise you! Tune into twitter, @garybarlow, as this award will be making a big feature over the next few weeks! The kids cheered, they love it!"
The singer also admitted to having banter between the past couple of winners from the poll: "I had a bit of banter with Tom Fletcher from McBusted who won last year, a bit of Mo Farah banter because he won the year before, and I always have a bit with Peter Andre because he has won it three years running.
"He has had the hat trick, I'm on my second."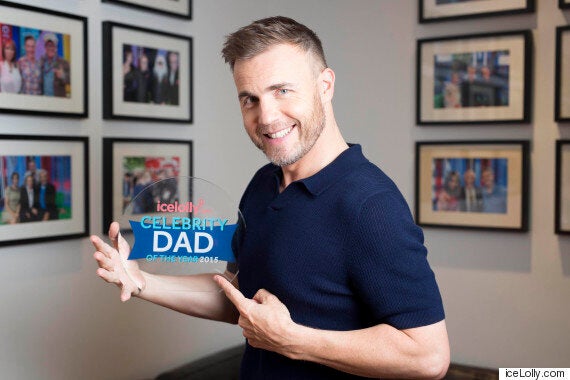 Barlow said he loved spending as much time as he could with his children, but the challenging parts of being a dad included "traffic jams and airport security lines".
When asked to talk about family life he described his house as a "happy" one:
"I hope we are not too strict, Dawn is definitely stricter than me, so I get a bit of a telling off for that every now and again but I do believe you can get great things out of your kids for a Cornetto!
"It's a noisy house but we try and support [the kids] and we want them to be happy."
Barlow was asked if his children were following in his musical footsteps, and said: "I think Emily might, she is into music. Dan will sit through a couple of my gigs now, whereas Emily will sit through every one, she is quite happy being there night after night. Daisy loves it too, she loves the musicals, she will sit through all the musicals - so I'm hoping Emily goes into music."
Congrats on your win, Barlow!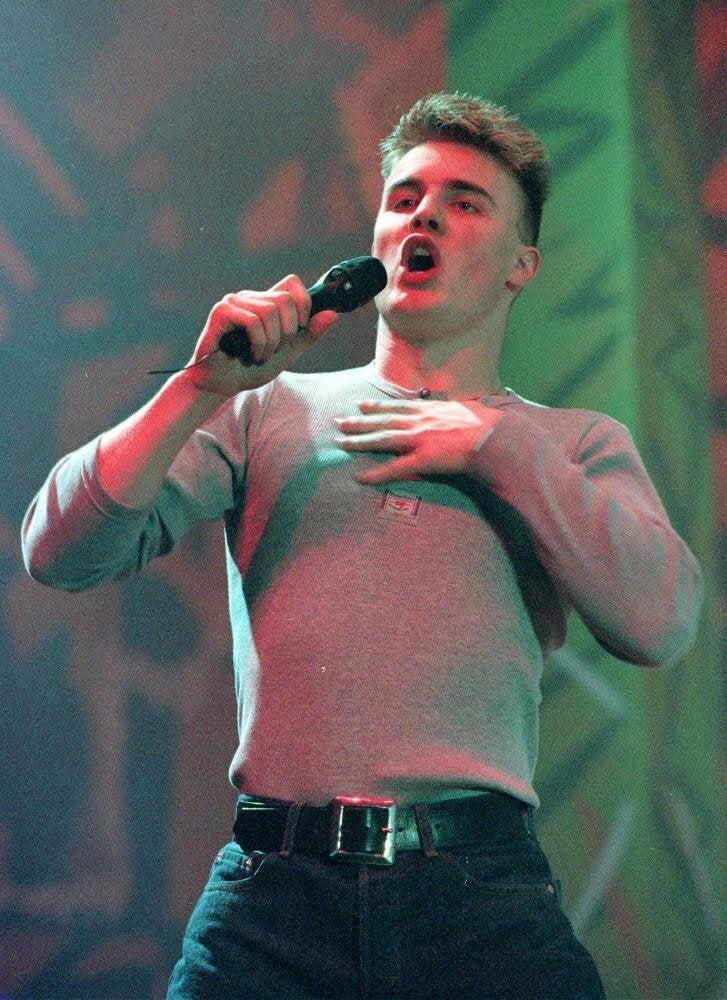 Gary Barlow