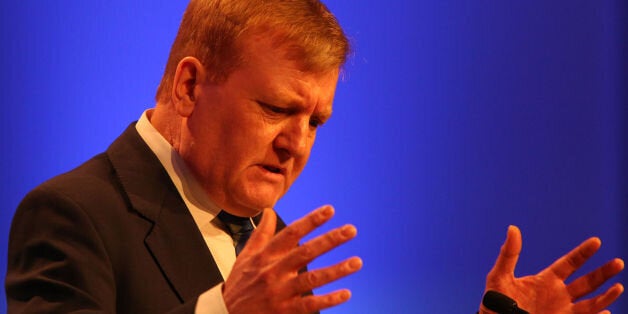 Brian Smith, convener of the party's Skye and Lochalsh branch, sent more than 130 abusive tweets, calling the former Liberal Democrat leader a "quisling" - or traitor - and "drunken slob".
Kennedy lost his seat in the Ross, Skye and Lochaber constituency to the SNP's Ian Blackford in last month's general election.
The father of one died suddenly at his home on June 1 at the age of 55, having suffered a major brain haemorrhage as a result of a long battle with alcoholism.
In one message on Facebook, posted the day after Kennedy lost his seat, Smith wrote "GIRFUY you drunken slob Kennedy. Lies smears and deceit didn't work. Bye Bye !!!!!!!!!!"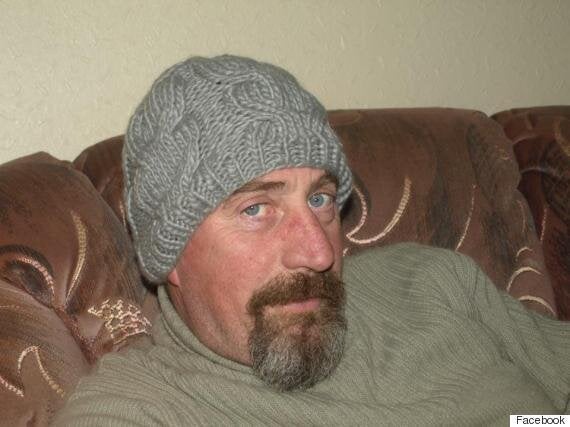 Brian Smith in a picture from his Facebook profile
News of Mr Smith's resignation emerged as the late Lib Dem leader's funeral took place near his Highland home.
An SNP spokesperson said: "Mr Smith was spoken to and accepts that his comments during the campaign were entirely inappropriate - as a result, he has resigned as convener of the Skye and Lochalsh branch."
They clarified Smith had never been employed by the sitting MP, Ian Blackford, and added: "Today is a day to remember Charles Kennedy with respect and dignity."
Mr Kennedy was an MP since 1983, and his leadership of the Lib Dems from August 1999 to January 2006 saw the party enjoy its greatest electoral success in 2005, winning 62 seats.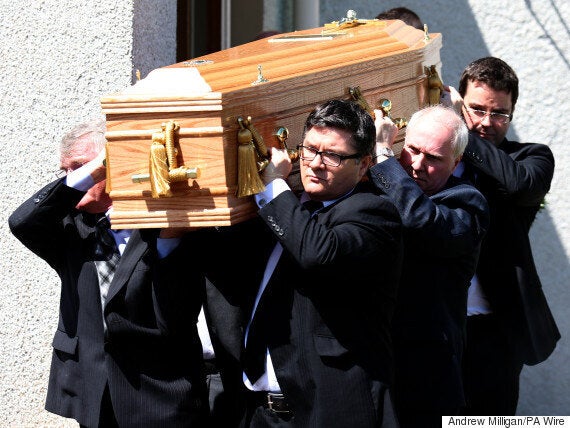 Charles Kennedy was remembered at a funeral on Friday
Family and friends have joined with senior politicians and members of the local community in large numbers for a funeral mass at the St John the Evangelist church in Caol, Fort William, in the Highlands.
Preaching the homily, parish priest Father Roddy McAuley said the "much-loved and respected parishioner" will be "sorely missed".
He told the congregation: "Charles Kennedy was a humble man. When Charles's parents died and Charles said a few words in the church, he wouldn't come up here to the lectern but insisted on speaking outside the sanctuary, from the floor.
"In this church, Charles was one of the 'backbenchers'. He didn't always sit in the same pew but he always sat at the back of the church."
Fr McAuley also spoke of the family's long-standing links with the church, and of the former MP's love of music.
Mr Kennedy's ex-wife Sarah Gurling and their 10-year-old son Donald were among the mourners.
Senior Lib Dems Nick Clegg, Danny Alexander, Sir Menzies Campbell, Sir Malcolm Bruce and Michael Moore were also at the service.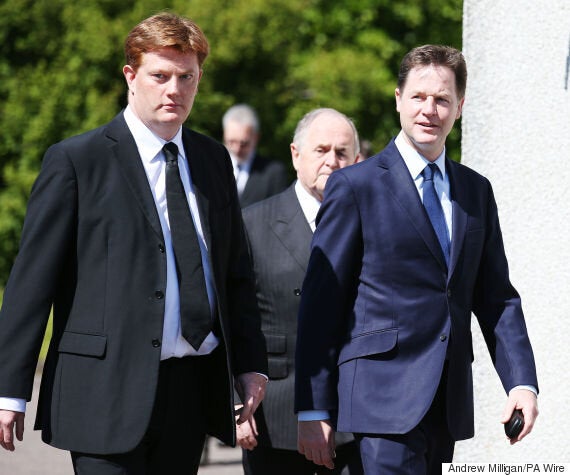 Nick Clegg and former Chief Secretary Danny Alexander were among those in attendance
Scotland's Deputy First Minister John Swinney, former prime minister Gordon Brown and close friend Alastair Campbell were present, joined by Mr Kennedy's partner Carole MacDonald.
Outside the church, a floral tribute of white roses from Prime Minister David Cameron and his wife Samantha carried the message: "The country has lost an extraordinary talent whose character and courage inspired us all
"Our thoughts and prayers are with Donald and all Charles's friends at this incredibly sad time."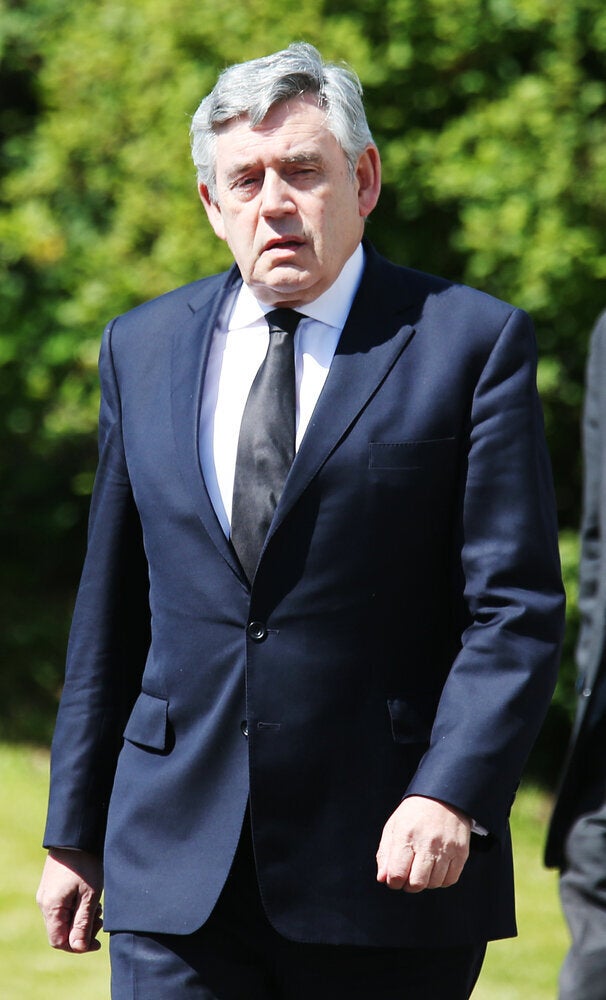 Charles Kennedy Funeral