Two-month-old Alfie was pictured on Pitfield's Twitter with a large grin on his face, wearing an Everton baby grow.
The 28-year-old personal trainer added to the photo: "This lads football team has been decided. I blame @Elbato2009 & @TimHowardGK @Everton @Cath_Tyldesley isn't happy."
And Pitfield was right that his fianceé wasn't happy...
Not long after the new Dad uploaded the photo of their son, Tyldesley retweeted the photo and expressed that she was "fumin!!!".
Although our guess is that's a slight exaggeration,as who could be "fumin" when looking at Alfie's adorable face.
Tyldesley and Pitfield met in January 2014 and got engaged eight months later during a romantic trip to Venice.
The actress announced she was pregnant with her and Pitfield's first child together in August, and gave birth to Alfie on 18 March this year.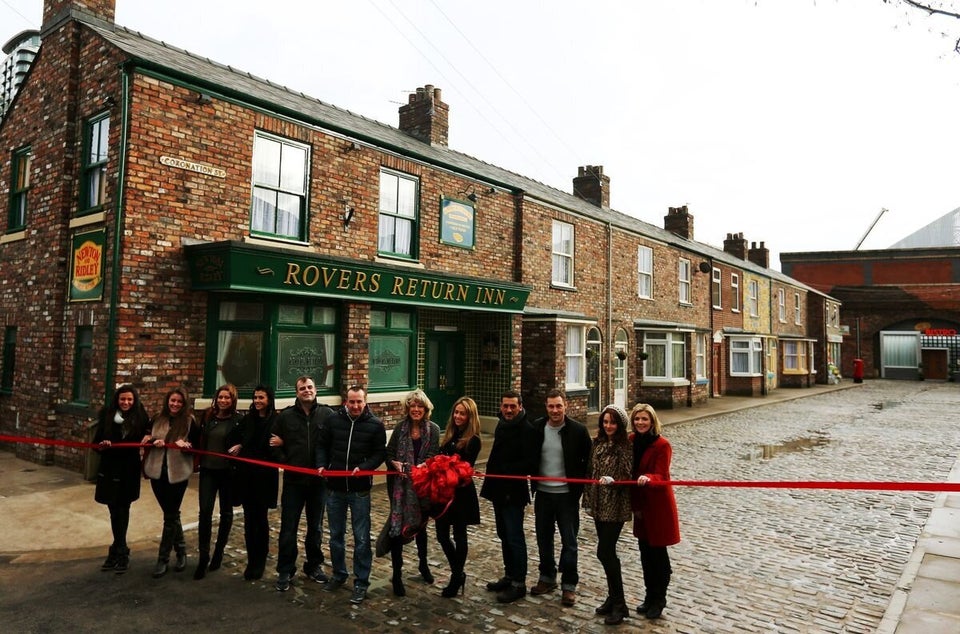 New Coronation Street Set